AMLBot Enhances Compliance Standards With Chainalysis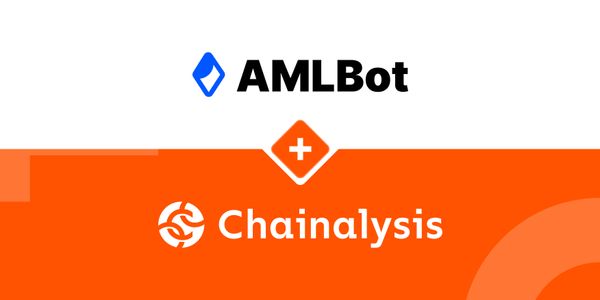 Introduction
As the crypto industry continues to grow and evolve, it's more important than ever for businesses to have access to reliable, comprehensive compliance solutions. Our suite of AML Analysis, KYC, and Investigation solutions are designed to protect businesses and individuals from malicious assets and actors.
But we're always looking for ways to improve our services and provide even more value to our customers. That's why we're excited to announce that we are working with Chainalysis.
Chainalysis, the blockchain data platform, is a trusted partner to some of the world's top exchanges, financial institutions, and government agencies. Their various tools monitor over $1 trillion worth of transactions every month, roughly the same as Visa and Mastercard.
One of the key strengths of Chainalysis is their highly skilled team. The company currently employs almost 1000 people. This allows them to provide even more specialized and comprehensive services to their customers and partners.
---
Partnership Details
At AMLBot, we are dedicated to helping businesses and individuals navigate the complex world of cryptocurrency compliance, and we're taking a novel approach to working with Chainalysis.
We're using their data as the foundation for our comprehensive in-house analysis. This allows us to provide a more comprehensive, cost-effective, and personalized service to our clients.
Slava Demchuk, AMLBot Co-Founder comments:
"This collaboration between AMLBot and Chainalysis will not only strengthen our commitment to protect everyone from malicious actors within the cryptocurrency ecosystem, but it will also allow us to better serve our clients and support our righteous cause. Together, we will work tirelessly to protect the integrity of the ecosystem and ensure that bad actors are held accountable for their actions."
---
Closing Remarks
We are enthusiastic about this partnership and the opportunities it presents for AMLBot and our clients. By partnering with Chainalysis, we hope to offer the best compliance solutions in the crypto industry.
On behalf of our team, we want to express our gratitude to the team at Chainalysis for their partnership and support. We envision a bright future for our collaboration.
And to our esteemed customers, thank you for choosing AMLBot. It is our commitment to provide you with the best compliance solutions to safeguard your business and personal assets from potential threats.

About Chainalysis
Chainalysis is the blockchain data platform.
They provide data, software, services, and research to government agencies, exchanges, financial institutions, and insurance and cybersecurity companies in over 70 countries.
Their data powers investigation, compliance, and market intelligence software that has been used to solve some of the world's most high-profile criminal cases and grow consumer access to cryptocurrency safely.
Backed by Accel, Addition, Benchmark, Coatue, GIC, Paradigm, Ribbit, and other leading firms in venture capital, Chainalysis builds trust in blockchains to promote more financial freedom with less risk.
For more information, visit www.chainalysis.com.
About AMLBot
The full-fledged crypto compliance solution that protects businesses and users from malicious assets and actors.
Our goal is to create an honest and transparent crypto market, and a set of tools available to everyone, that help protect reputation and assets.
For more information, visit www.amlbot.com