AMLBot Partners with Good Crypto to arm its Community with the best trading tools!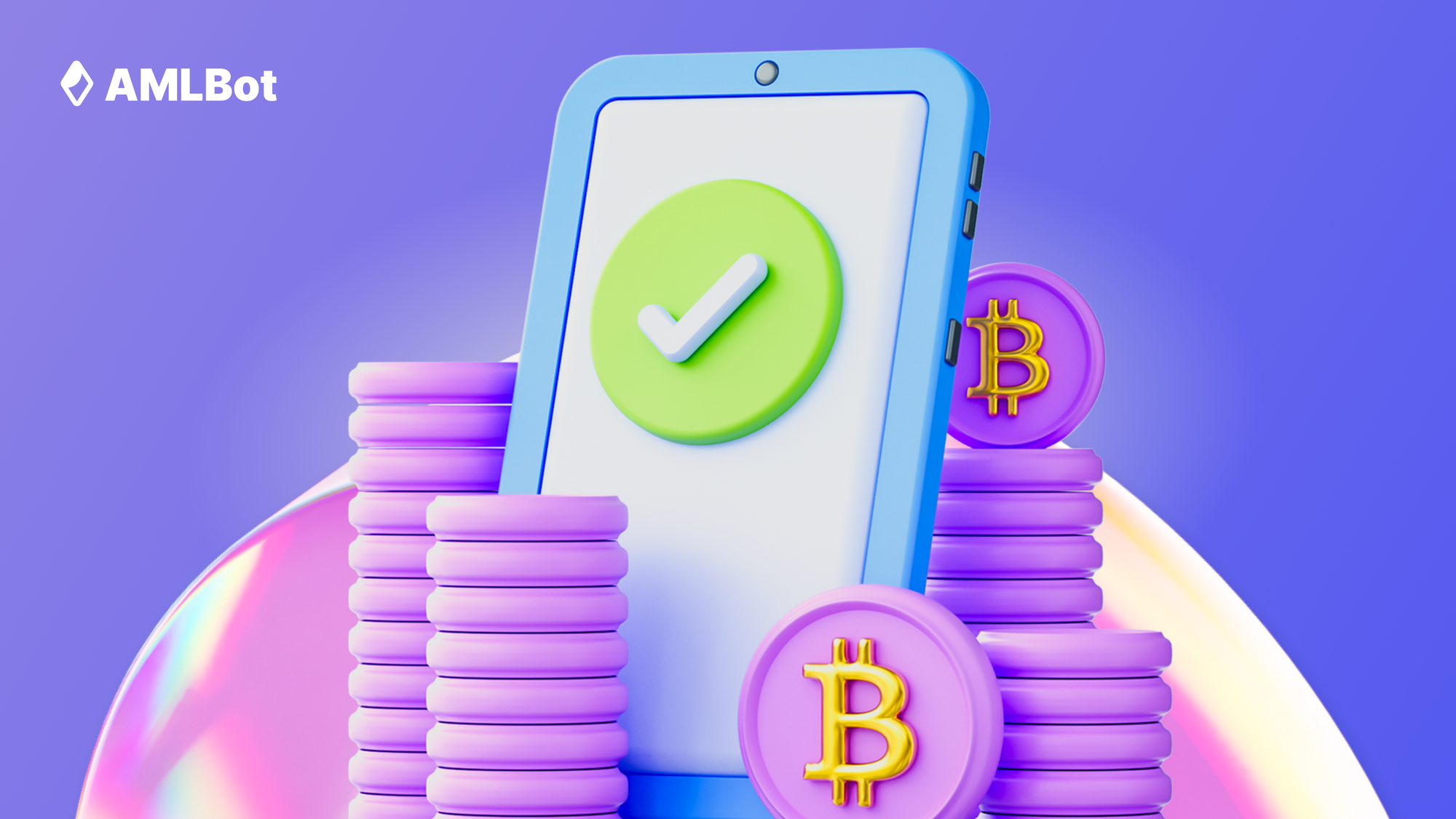 Good Crypto multi-exchange trading app, in order to provide you with the most advanced Trading & Analytics tools on the market for free.
In the past couple of years, the cryptocurrency market has instantly increased, allowing digital assets to attract more investors and preparing us for even bigger growth.
The altcoin sector has flourished even more so and has had a major impact on the crypto market these days. Generally, DeFi attracts a lot of attention, getting stronger bit by bit, with the guarantee to rise. It has increased from $13 billion to $240 billion since January 2020 and is predicted to increase 100 times more in the coming 5 years!
The current success of DeFi brings Initial DEX Offering (IDO) fundraising method to the fore.  This method suggests that the IDO coin is issued on liquidity pools (pairs of crypto assets and stable coins) for the first time via DEX. Traders there can swap tokens in order to raise funding from retail investors. It helps them buy tokens before they are available on the market.
In such an extreme, volatile crypto world, it's essential to always keep pace with the market and catch its movements on the spot. Since we often have to make decisions on the go and don't have time to constantly check prices, indicators, market changes, making it handy in one place is simply required. Jumping from one exchange to another, buying or selling assets as well as tracking portfolio in various charts is not an easy job.
So what can we do about it?

In the wake of the crypto era, the crypto market is flooded with a huge number of apps for trading and managing crypto portfolios. Amidst all of them, it's highly important to find the worthy one that aggregates all features, professional trading platforms and products that will help you make a profit, be on top of your positions and overall trading or investing performance. Only in this way, you'll be able to minimize your losses and make your trading as efficient as possible.
As we've mentioned earlier, AMLBot partnered with Good Crypto, the multi-exchange trading app in order to provide you with the most advanced Trading & Analytics tools in the niche for FREE!
Today, anyone has an opportunity to win a PRO subscription with Good Crypto and simply pay nothing! We'll get back to that a bit later, but now let's make a brief overview of the most useful tools inside the app that will definitely improve your trading experience.

What Are the Most Wanted Trading Tools on The Market Today?
Do you use any tools in your trading strategy? If not, we  recommend you to start right after reading through the  next section that we've cooked to get you well prepared!
Here's a list of the BEST features that every crypto trader and investor should have in his/her pocket to achieve maximum profitability and gains.
1) Trailing Stop orders. Wonder how to enter and exit positions at better prices and take a profit? This tool will help you with this issue. There is a trailing trigger that follows market price at a trailing distance when the price moves in the chosen direction and remains in place when the price moves oppositely. All peculiarities and key points of using this feature are fully overviewed in this article – https://click.goodcrypto.app/b9EC/AML.
2) Infinity Algo tool helps you save your time and trade with Trailing Stop orders automatically. How does it work? When the first order is filled, the algorithm will send an opposite one with the same size. All you have to do is select your preferred Trailing Distance depending on observed volatility, and the algorithm will take care of the rest. Try how it works!
3) Connected Take Profit and Stop Loss (with no balance freeze) attached to any order you send will match your target Risk/Reward Ratio and profit. Take Profit and Stop Loss orders are activated when your base order is filled. When one of the orders is executed, the other is canceled automatically. You can also use Timeout for Stop Loss trigger which allows you to avoid exiting your position if the Stop Loss condition is met for a short time and the price returns in your favor.
4) Uniswap Gems Monitor  is a scanner that looks at newly listed coins on Uniswap and alerts you once a predefined set of criteria, like minimum total value locked and/or price increase, is met. Thus, you can locate all the 'rising stars' on Uniswap before they are up 1000x and everyone is talking about them!
All these and other features are waiting for you in the PRO subscription inside the Good Crypto App.
Why do customers choose Crypto App?

Good Crypto is a multi-exchange trading and portfolio management app allowing to trade and track portfolios on more than 30 exchanges. It also connects with the most popular blockchain wallets, sends alerts for transactions and broadcasts data from the order books live. And all of that is still in just one place, which is Good Crypto.
One of the app's primary focus was a user-friendly UI/UX. So now you can use it to buy and sell with Trailing Stop orders, attach fully-automated Stop Loss & Take Profit combos to each order and even run Infinity Trailing Algo Bot.
Good Crypto provides its users with a wide range of alerts, such as unlimited custom price alerts to order execution, sudden market movements, market and portfolio summaries and new exchange listings.
With Uniswap Gems Monitor, you'll be able to receive a notification when a promising new coin starts making moves and buy a penny asset before it explodes. Pretty great, isn't it?

Welcome the Special Offer for AMLBot users by Good Crypto

And now let's move to the nicest part!
We are happy to announce that the AML community has a chance to get all mentioned PRO features of the Good Crypto App for FREE! 1 lifetime PRO subscription, 2 annual PRO subscriptions and 5 monthly PRO subscriptions subscriptions are up for grabs!
All you have to do is just follow these simple steps to partake in the contest:
Download the Good Crypto App
Log In
Add API keys of your exchange to the Good Crypto App
Fill out the form
Now you are all set!
Don't miss your chance to get experience with one of the most cutting-edge apps in the niche so far and bring home some bacon!
! Make sure you meet all the conditions till November 30th!