AMLBot Becomes An Official Member Of INATBA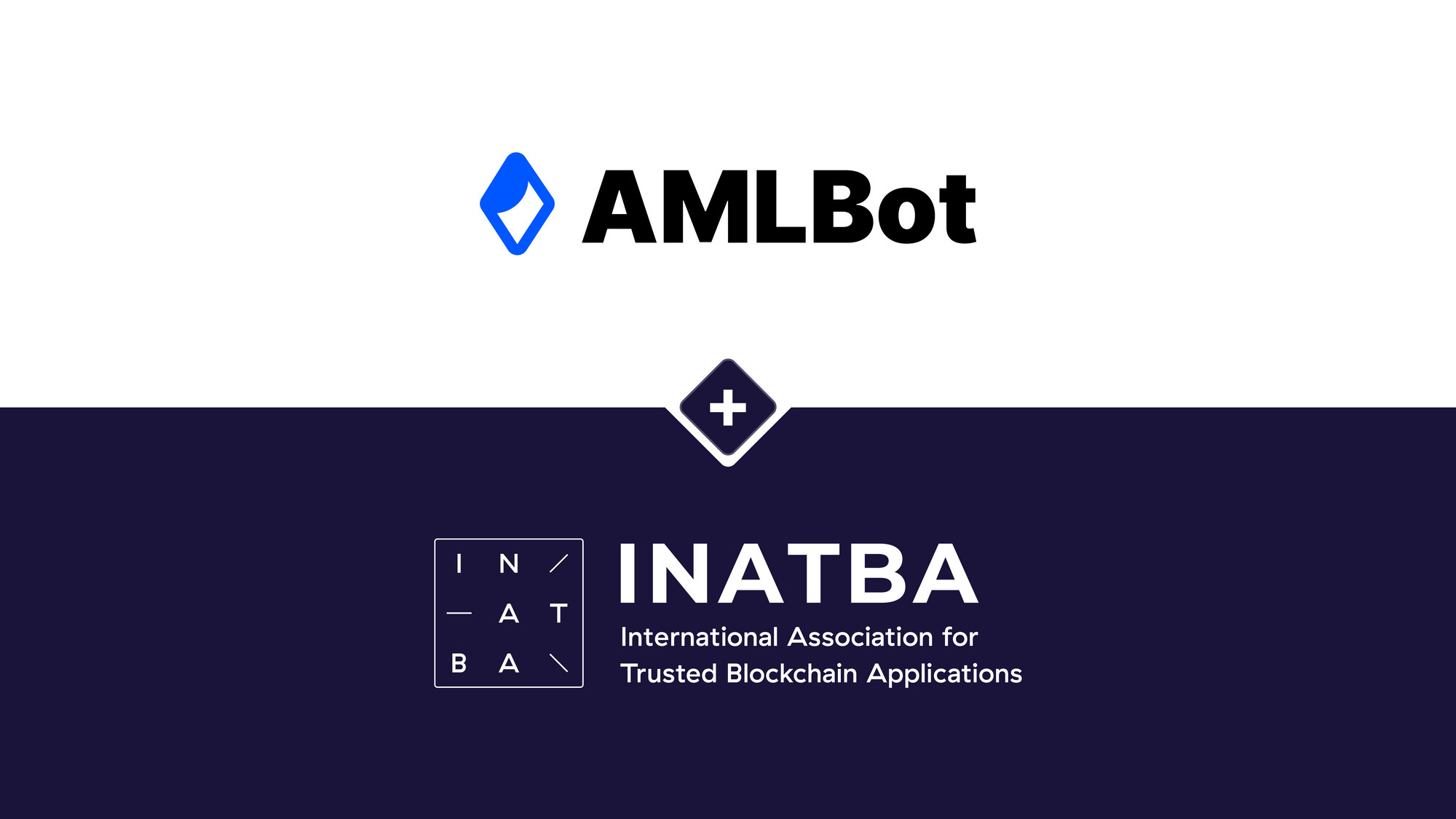 Introduction
In the ever-changing landscape of the blockchain and cryptocurrency space, staying ahead of the curve requires forging strong alliances and seeking opportunities for collaboration. Recognizing this, AMLBot is constantly striving to enhance its comprehensive compliance offerings aimed at protecting businesses and end users from potential risks and malicious elements.
With a renewed focus on constructive alliances, we are pleased to announce our official membership in INATBA, a prestigious association dedicated to fostering trust, innovation, and collaboration across the blockchain industry.
As AMLBot aligns with key players and thought leaders within influential organizations worldwide through INATBA, we are committed to intensifying our engagement and participation in industry-shaping dialogue and action aimed at addressing current and emerging challenges in this dynamic space.
---
What is INATBA
Established in 2019 as a collaboration with the European Commission, INATBA has become the premier European association focusing on blockchain technology and the cryptocurrency sector. With over 140 diverse members, including SMEs, global organizations, regulators, standard-setting bodies, and policymakers, INATBA epitomizes the wide-ranging spectrum of this industry.
As the collective platform for these stakeholders, INATBA fosters purposeful dialogs and engagement with legislative authorities and global organizations. Its Governmental Advisory Body, comprising prominent members such as the European Commission, European Investment Bank, Canadian Government, and Israeli National Digital Agency, highlights the organization's influential reach.
Thanks to its productive conversations, INATBA has facilitated impactful outcomes for the sector, such as providing added clarity to crucial terminologies in the recently adopted Markets in Crypto Assets Regulation (MiCA).
INATBA's ambitious engagement, however, transcends regulatory discussions. Leveraging various working groups and specialized task forces, the association delves deep into the industry's many verticals, encompassing self-sovereign digital identities, CBDCs, and blockchain's ecological impact, as well as sector-specific applications.
Beyond its core operational ventures, INATBA supports continuous learning and networking opportunities through a series of events and workshops targeting both members and the general public, addressing diverse subjects.
Well-known companies such as Binance, Coinbase, Fireblocks, Coinfirm and many of our close partners, household brands such as IBM, SWIFT, Accenture and financial giants such as Deutsche Börse are participating in INATBA, reflecting its pre-eminent position in the blockchain space.
---
Membership Details
AMLBot is delighted to join this large and diverse network of organizations with global reach at the forefront of regulation and compliance.
Joining INATBA propels AMLBot to actively involve itself in shaping crypto policies and regulations, as many governments increasingly adopt specific legislative frameworks in this area.
Slava Demchuk, AMLBot Co-Founder comments:
"We are incredibly excited and honored to embark on this collaborative journey with INATBA, an organization renowned for being a catalyst for progress and innovation within our industry. Integrating AMLBot's distinctive expertise with the collective passion and efforts of like-minded stakeholders assembled by INATBA will not only reinforce the bright future for blockchain technology, but also foster enhanced trust and promote responsible growth in the sector."
It allows us to connect with other cryptocurrency and blockchain projects that may not yet have heard of AMLBot or our other projects but could benefit from our solutions.
Moreover, our INATBA membership has brought additional benefits, such as augmenting AMLBot's presence in the sphere and enabling our participation in high-profile cryptocurrency events. By participating in these, we have accelerated our growth trajectory and showcased the potential of our comprehensive range of solutions.
---
Closing Remarks
Achieving official INATBA membership brings great benefits to both AMLBot as a company and our valued customers.
The strengthened bond provides tremendous potential for promoting innovative compliance solutions within the industry.
The INATBA team and our community have our deepest appreciation, and we are eager to work together to improve the future of blockchain and cryptocurrency.
Our priority remains to provide best-in-class compliance solutions that ensure the integrity and honesty of the industry, while protecting companies' and users' assets from contamination by bad actors.

About INATBA
Launched in 2019 by the European Commission, INATBA – International Association for Trusted Blockchain Applications, is a highly influential Association in advocating for Blockchain and DLT adoption in Europe and globally.
INATBA is mainly known for its credibility with regulatory authorities and policymakers and is appraised for its contributions to Markets in Crypto Asset Regulation (MICA), Transfer of Funds Regulation (TFOR), electronic Identification, Authentication and Trust Services (eIDAS), CHAISE Project, EU Pact for Skills, Academic & Governmental Advisory Bodies, and its passionate diverse global community of CEOs, CTOs, Heads of Policy, Public/Institutional Relations, Legal, Marketing & BizDev, Developers, Policymakers.
For more information, visit www.inatba.org
About AMLBot
The full-fledged crypto compliance solution that protects businesses and users from malicious assets and actors.
Our goal is to create an honest and transparent crypto market, and a set of tools available to everyone, that help protect reputation and assets.
For more information, visit www.amlbot.com