AMLBot's Enhanced Risk Assessment Algorithm: Elevating Your Financial Security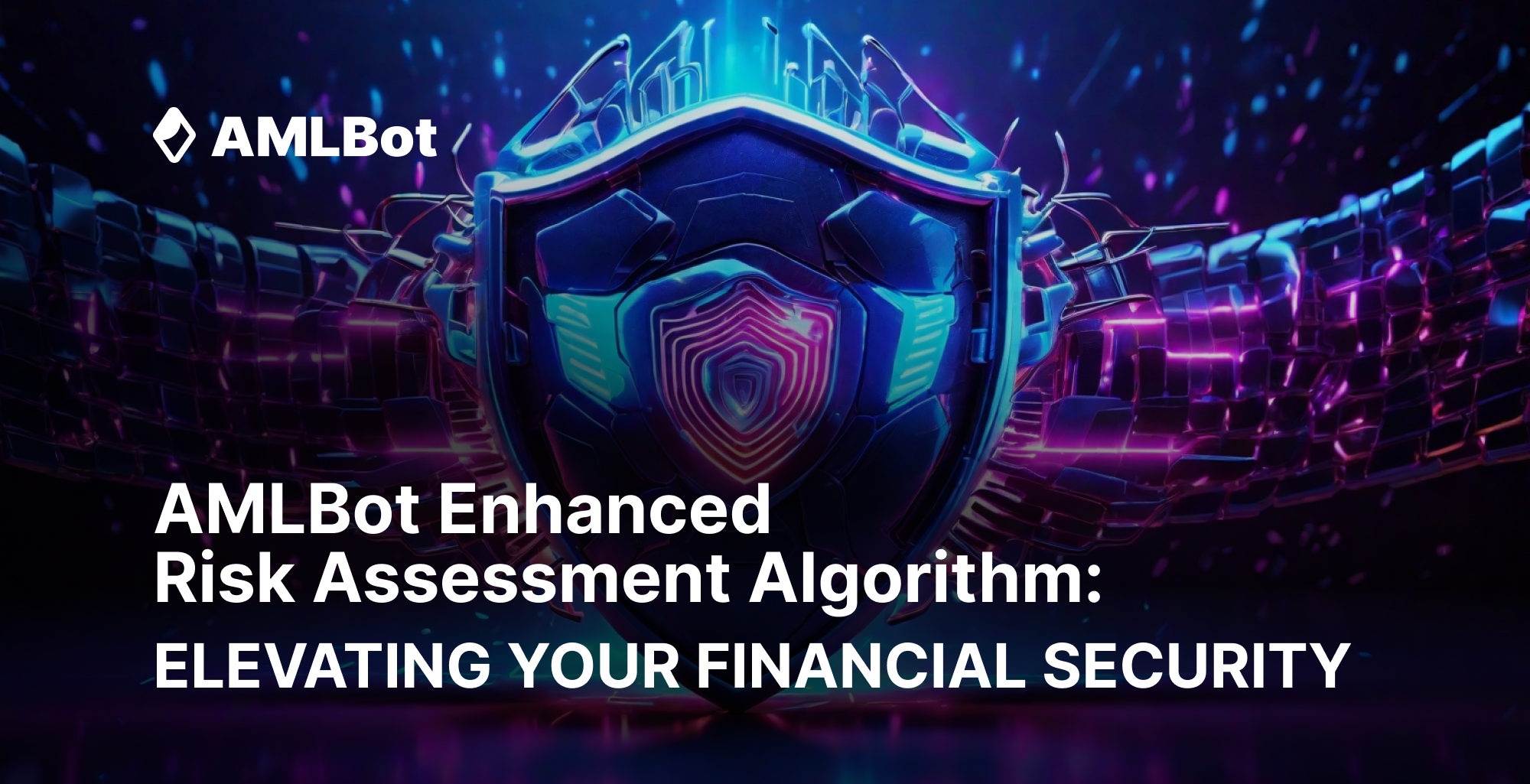 AMLBot is launching a new enhanced risk assessment algorithm to elevate financial security.
In the swiftly changing financial tech world, AMLBot is trying to find more ways to spotlight the financial well-being of its clients. In this term, AMLBot is significantly jumping up in the financial defense game.
We've completely rebuilt the main part of AMLBot – the core algorithm – to master risk assessment systems to protect our clients and their money and to comply with Anti-Money Laundering (AML) rules. The new system works more accurately in terms of checking the addresses and deals, giving special attention to the ones that might be in trouble with international laws.
What does this mean for you as a client?
With the new algorithm, our client's financial journey will be smooth and secure. The enhanced analytic system evaluates exchanges, wallets, and addresses meticulously to protect users from suspicious activities and possible law problems. It will provide a risk assessment in the form of a detailed report on suspicious activity indicating the percentage of involvement.
How big is the difference?
The new algorithm is clear and solid. The beefed-up system is designed to catch problems that could affect your finances and provide the data in a simple and accessible way.
The examples illustrate how the same warning signs in the crypto market can trigger a wide array of risk evaluations, underscoring just how pivotal our recent update is.
Nowadays, it is crucial to defend your finances from suspicious funds. Be vigilant, assess the risks, and protect yourself. AMLBot will provide you all the resources to help you in this journey.