Bye-Bye or Hello Restrictions? UAE Government Set New Crypto AML laws, SEC and Coinbase Striving for More Regulations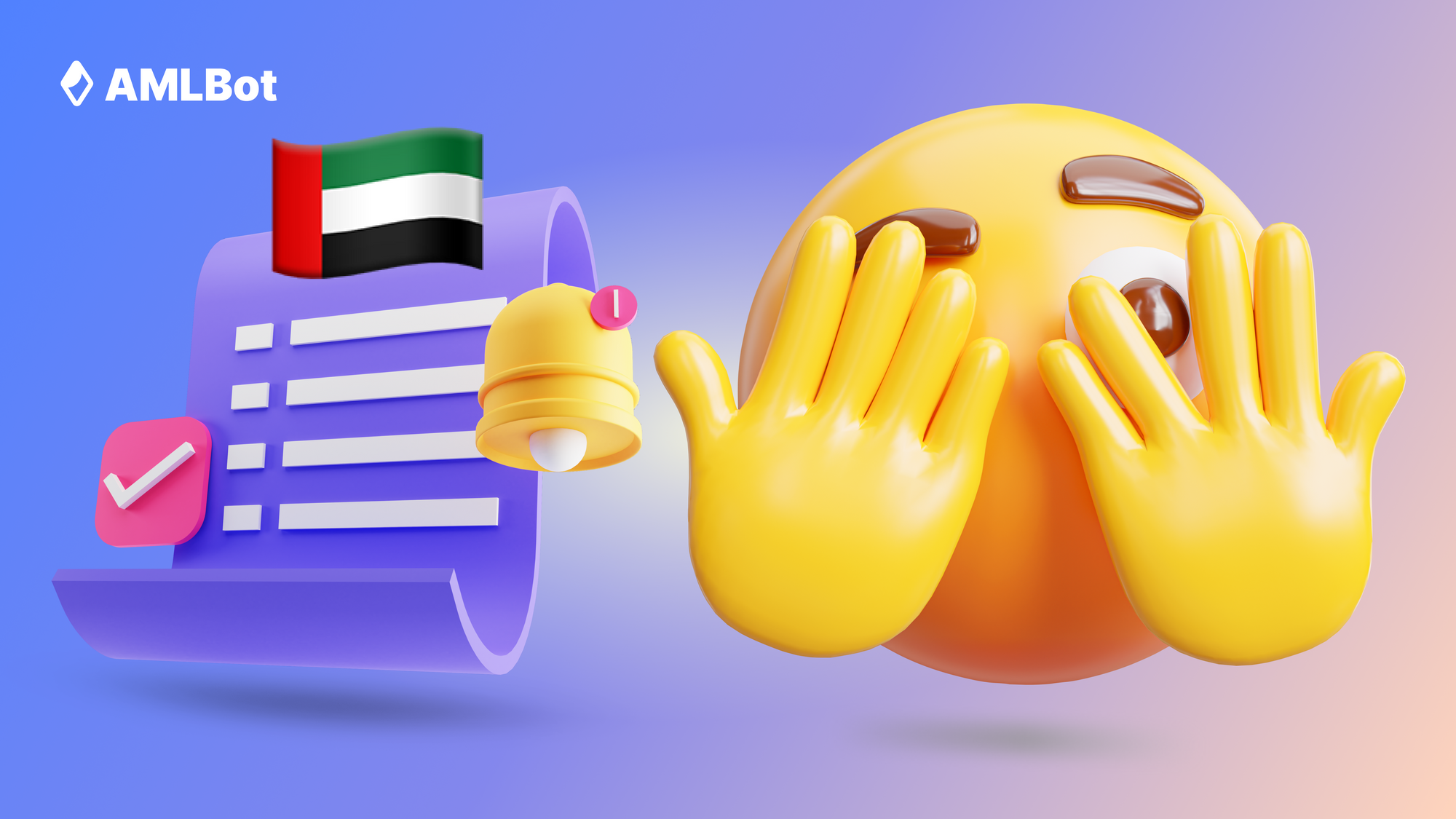 This week was rich with new restrictions. The G20 and the SEC want to create new universal crypto rules, as Coinbase's CEO is continuously asking for more regulations in the industry. But at the same time, Voyager tends to say "Bon Voyage!" even to the court restrictions. What has happened in the crypto world in the last 7 days? Find out more in our weekly digest.
Voyager Plans to Reopen Withdrawals Next Week
Bon voyage, restrictions! Voyager Digital (crypto trading and exchanging app) says that it finally received court approval that allows them to reopen withdrawals to customers. Voyager chiefs promise that they will reopen with the $100,000 daily limit.
The company suspended all of its trading activities on July 1 and filed for bankruptcy on July 5, 2022. As of today, Voyager officials say that the court approved their proposal to restore customer access to funds that help in a for benefit of (FBO) account at the Metropolitan Commercial Bank in New York.
Right after Voyager reopens access to the funds, they will send emails to their users. Customers will receive their funds in 5 to 10 business days. They will also have time up until October 3rd to file a claim against the company if they see any discrepancies between the statement and their account.
G20 watchdog to propose first global crypto rules in October
The Financial Stability Board (FSB) officials said this week that they will propose more "robust" international rules for crypto this October. Treasury officers, FSB, and central bankers from the Group of 20 economies (G20) want to impose stricter restrictions on the crypto industry to prevent money laundering and other illegal activities.
They said that they saw how recent crypto turmoil highlights vulnerabilities, volatility, and other risks of this system. Although they don't have actual lawmaking powers, they can apply regulatory principles in various jurisdictions inside the EU.
Russian Crypto Mogul Faces Trial for Laundering $4 Billion in Bitcoin
A Russian crypto criminal who laundered $4+ billion in Bitcoin has been extradited from Greece to San Francisco to face trial on federal charges.
Alexander Vinnik, the alleged operator of illicit cryptocurrency exchange BTC-e, reportedly laundered more than $4 billion in a criminal proceeding to the US to stand trial.
Vinnik and his co-conspirators owned and operated the illicit cryptocurrency exchange BTC-e. That exchange allowed its users to trade in Bitcoin with high levels of anonymity, so they developed a customer base heavily reliant on criminal activity. Funds from BTC-e were reportedly used in several crimes, such as fraud, identity theft, hacking, tax refund schemes, and more.
However, despite doing business in the United States, BTC-e was not registered as a money services business. Moreover, it did not have any AML tools or KYC verification that allowed it to check its customers. In addition, BTC-e also had no anti-money laundering processes, no system for appropriate "Know Your Customer" or "KYC" verification, and no anti-money laundering programs as required by federal law.
Financial Crimes Enforcement Network (FinCEN) has had its eyes on Vinnik and his team for more than 5 years. BTC-e willfully violated U.S anti-money laundering laws from 2017. It was only a question of time when the BTC-e team got caught and faced trial.
Head of SEC: No, Crypto Exchanges Are Not Like Stock Exchanges
Gary Gensler, Head of the US Securities and Exchange Commission recently released a video in which he explained how the SEC will regulate modern crypto trading platforms in the US.
He says that he is concerned about manipulation, spoofing, front-running, phantom liquidity, and other weak spots of the crypto industry. Gensler also notices how the New York Stock Exchange does a great job of sticking to the regulations. So, he suggests that crypto exchanges should soon be ready to adopt those regulations too.
Mr. Gensler also said that regulations should be more "technology-neutral". But Washington Post journalists think that this point is absurd, as "electric cars should have the same seat-belt requirements as conventional cars".
They mean that his assumptions may sound reasonable, while in reality, new strict regulations do not even try to solve real problems in the crypto industry. WP says that traditional approaches don't work in the modern crypto world.
Will the SEC pay attention to the tech and crypto community? We will see in 2023.
Mastercard CFO sees Growth Opportunities in Crypto
Big financial institutions finally accept the power of crypto! Mastercard's CFO sees crypto as a potential growth opportunity. He believes that crypto-transactions and e-commerce, in general, are perfect areas to develop the Mastercard business.
But, most of all, they won't be directly involved in the innovation process. Various journalists believe that they will simply provide the tools required to participate in the crypto industry. Society still has a long way to accept crypto as a decent payment tool. But humanity has already stopped marginalizing crypto like it did 5-10 years ago. That means we will see more regulations, but at the same time, more acceptance of the crypto industry in the ordinary world.
UAE introduces new reporting requirements to counter crypto real estate money laundering
The UAE government introduces new requirements for real estate transactions that involve digital and crypto assets. New rules that are released on August 8th, aimed at clamping down on money laundering and terrorist financing.
Dubai and Abu Dhabi are hotspots of Middle East crypto businesses, and recently they allowed crypto exchanges and businesses to set up shop. That led to a real estate boom, because many developers had announced that they will accept crypto payments.
So now, the UAE government wants to ensure that potential sellers and buyers will obey the region's anti-money laundering and anti-terrorism financing laws. According to the new rules, real estate agents, brokers, and law firms are required to report all transactions involving crypto to the UAE Financial Intelligence Unit (FIU). It includes all transactions where digital currency shares are equal to or above AED 55 000 (somewhere around $14-16 000). Also, they have to report identification and other relevant documents from all the involved parties.
UAE government officials say that these actions can prevent money-laundering and other illegal activities that could be made in "Crypto & Real Estate" tandem.
Coinbase CEO Brian Armstrong says 'the more regulation there is for crypto, the better it is for Coinbase'
As we said a few weeks ago, the CEO of the Coinbase exchange platform is in both hands for crypto regulations. This week, he reaffirmed his statement and added that he strives to see "common sense frameworks for regulation" in 2023.
Brian Armstrong said that he already sees "great progress" in crypto regulation and wants to see even more, because "the more regulation there is for crypto, the better it is for Coinbase.".
A lot of people in the crypto community think that Mr. Armstrong wants more equity and fairness in the industry, that's why he is asking for similar rules for everyone. The other part tends to silently wait and see "is this really his true motive? Or does he have something to hide?". We will see the winner of this argument in the next few years when the US government introduces even more crypto regulations.