Crypto Takes Over The Silicon Valley, New UK Regulations, Red Flags of Crypto Projects, and Other Latest Fintech News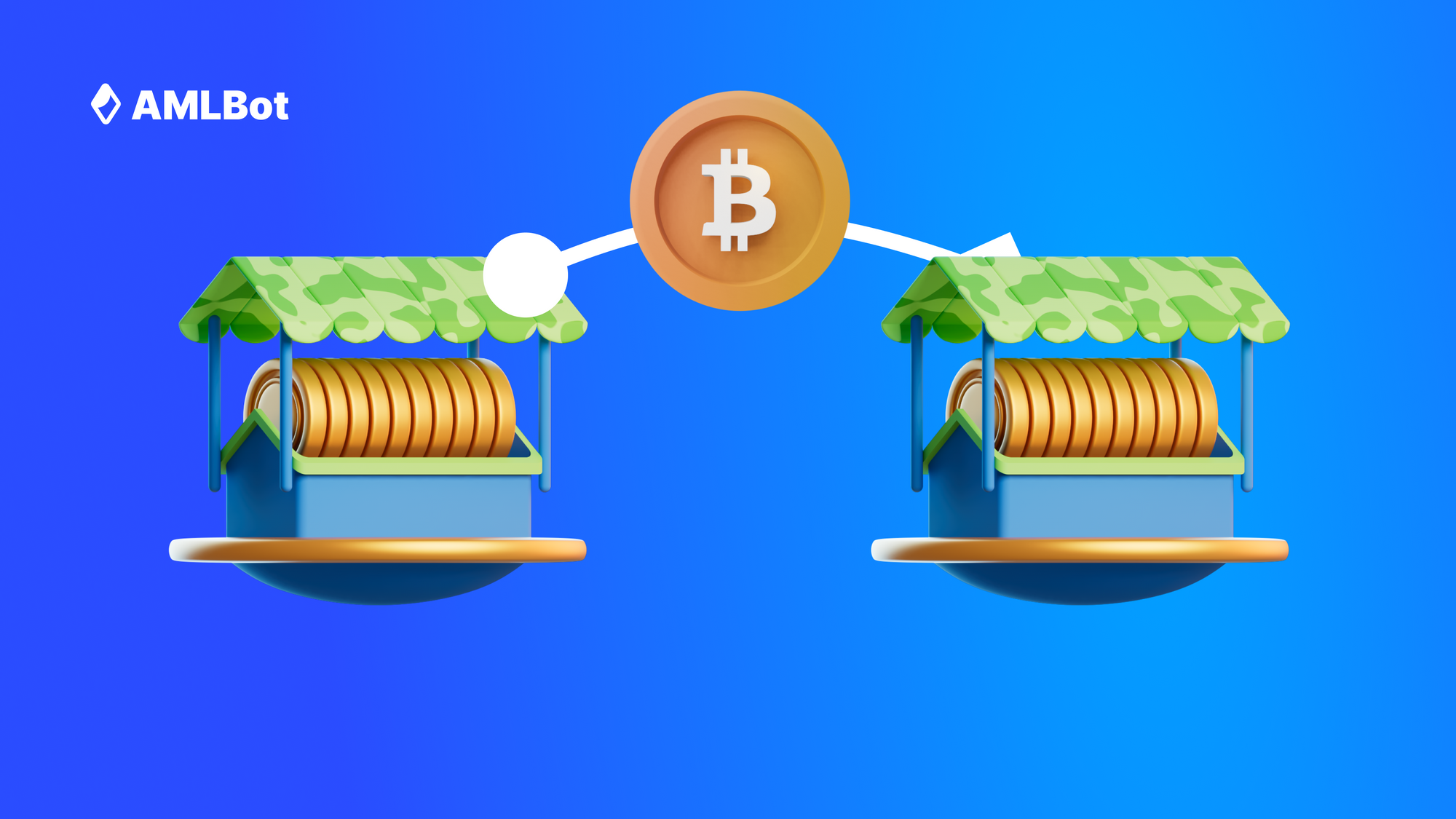 Big Tech companies finally realize crypto's power and start investing in various projects. At the same time, some of them were less cautious and got scammed inside a dating app.
On the other side of the Atlantic Ocean, Britons see possible risks in crypto's rising popularity. So they created a bunch of new laws. But will it help the industry or make it worse? Read our new September crypto news digest and find out!
Google Makes Their First Investments in Crypto: What We Should Expect
When you hear about a "Web3" company, do you imagine Google? No? Oh, but you should! They have a pretty interesting investment portfolio in blockchain companies. According to the latest research by Blockdata, various Silicon Valley companies have started investing in crypto startups. The lineup of investors includes PayPal, Microsoft, Samsung, and Alphabet (the parent company of Google).
While PayPal has been supporting fintech for more than 4 years, other companies had not yet realized the full potential of this industry before 2021. But now they finally see how blockchain can help their companies grow and expand.
CEO of Google Sundar Pichai recently said that they see blockchain as a powerful technology with a broad usage spectrum. He also promises to allow the incorporation of NFT and crypto payments into their platforms.
That means we will see Google's various blockchain and crypto projects this decade. Do you think they will launch a new digital currency? Tell us your assumptions in our Twitter comment section!
Massive Crypto Scam Led to $1 Million Worth of Losses in Silicon Valley
But why did Silicon Valley wait for so long? They were scared that crypto is a scam industry without trustworthy projects. And the most recent example of this happened just a few days ago.
The new crypto scam "Pig Butchering" led to $1 million in losses. The scam app infects the phones of its victims through interactions on various dating apps. The scammers send their victims a link that mirrors some real crypto apps. After the victims download the fake app, the scammers can access their victims' devices with full data access, including contacts and other financial apps.
By today, two victims have been identified, cumulatively losing about $2.5 million in life savings. Notably, one victim is a Silicon Valley tech employee. So, as you see, even workers of Big Tech companies sometimes disobey the basic rules of digital hygiene.
According to the authorities, it was an advanced scam aimed at particular persons. The perpetrators had conducted a lengthy research before they even contacted the victims.
Investigators warned that even uninstalling the apps will not help. The scammers already got a lot of information from the targeted devices. So, it would be better for them to do a factory reset, which would delete all the information from the device, as well as the corrupted system files.
Red Flags in Crypto: What Type of Projects You Should Avoid
Recently, our team conducted an investigation of the Alpha Stocks Market exchange project, where we found out that this company is a living example of a "red flag". It compiled all the most questionable and disturbing practices in attempts to scam its own users.
The approaches applied by the exchange include loud promises, a lack of law documents, inconsistency, and more. Want to find out how we exposed this scam project? Open our new investigation! Save it, so you will have a quick checklist on how to unmask the true nature of similar unscrupulous projects!
Cryptocurrency Scams: What They Are and How to Avoid Them
As you see, crypto is still full of various scams, just like all other fast-growing industries. That's why you need to know how to protect yourself. The easiest way to avoid getting fooled is to know how the offenders may trick you, and thus avoid risky projects.
In our new article, we have gathered the most popular types of crypto scams, possible red flags, and recommendations on how to avoid suspicious projects. Save this checklist and stick to it every time you want to try a new promising crypto project.
What to Expect from the Currently Existing and Future U.K. Cryptocurrency Regulations
The United Kingdom is well-known as the main European fintech and crypto-startup hub. This country has lenient and transparent financial laws that attract enthusiasts from all around the world.
But everything is changing, as are the UK's laws. From April to September 2021, the Financial Conduct Authority reported 3,000+ possible crypto scams. And that led to new regulations, which we can witness in 2022.
What are the laws the authorities will implement in the next 2-3 years and will they change the fintech industry in the UK? Read our new investigation to find it out!