New Blacklist feature: how to avoid "dirty" cryptocurrency.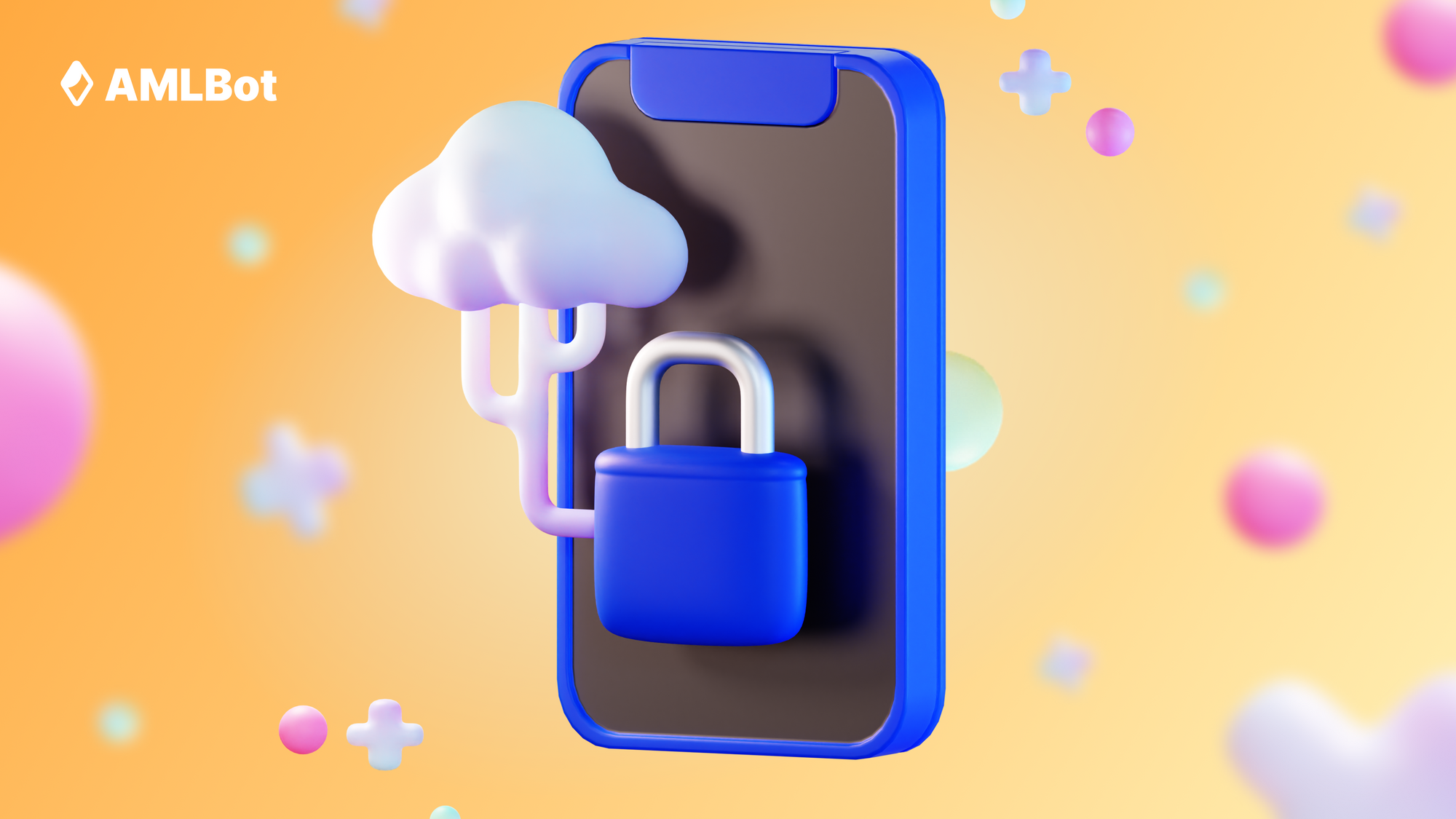 Virtual currencies may be stolen or used for criminal purposes, which most often include terrorism financing and money laundering. Shade business may use your cryptocurrency address of the bitcoin wallet as a mixer for obfuscation. By acquiring crypto assets from suspicious individuals on third-party services, you run the risk of becoming a participant in the fraudulent chain.
Cryptocurrency assets may be associated with money laundering. You can only find out about this by checking the sender's wallet address. If there is a "dirty" cryptocurrency in your wallet, it can be blocked and included in the sanctions lists. This is why it is important to track the origin of the coins you buy.
New AMLBot feature: Blacklist
Our team is pleased to announce the introduction of a new feature — 🅱️ Blacklist. It is displayed as a mark next to the addresses of wallets that are included in the global sanctions lists.
How can you get dirty cryptocurrency?
It is impossible to buy assets that were previously used for criminal purposes on trading platforms with reliable AML policies since such funds are immediately blocked. However, there is a risk of purchasing such cryptocurrency on unregulated exchanges or receiving it as private payment. That is why it is essential to be sure that you enter into a financial transaction with a reliable party.
What are global sanctions lists?
Global sanctions lists are compiled of those addresses that have a specific relationship to fraud, extortion, and other types of crime. Sanctions lists are issued by countries and worldwide associations. For example, in the United States, the Office of Foreign Asset Control (OFAC) issues such lists, in the United Kingdom, it's Her Majesty's Treasury, and the European Union adds "dirty" addresses to the EU Consolidated List.
What does it mean if the address is in one of the global blacklists?
Addresses that are on the global blacklists do not have the overall risk assessment and may even have reliable constituents, but they are included in such lists for some reasons. If there is a 🅱️ Blacklist mark next to the address, it means that we do not recommend you to interact with it. As a reminder, our blacklists include addresses that are associated with violence, blackmail, extortion, fraud, etc.
We collect data from a number of global sanctions lists, including the US Treasury's Office of Financial Assets Control (OFAC). This regulatory body is responsible for complying with sanctions rules that apply to trade and financial activities in the United States of America.
OFAC sanctions are among the most common regulatory mechanisms on the global cryptocurrency market. The user risks losing the opportunity to use their assets forever as soon as their address is blacklisted by the jurisdiction. All financial institutions that operate in the United States fall under the regulatory sanctions of the organization. OFAC also provides several lists that combine suspicious entities by the kind of activities.
What is the use of checking the address in global blacklists?
Cryptocurrency verification will help you to avoid sanctions for using the assets that you could accidently get from the scammers. Even if only some of the coins you own appear to be "dirty," trading platforms with AML policies will block your assets and add the address to their blacklist.
If you deal with financial business, you need to be sure that you operate with verified addresses only. Otherwise, you face the risk of being fined by the regulatory authority and losing your money.
The AML Bot team will help you start working with reliable individuals whose activities are not subject to sanctions. With the help of our new 🅱️ Blacklist, you can verify the assets, whether it is BTC, ETH, XRP, or many others, for the purity of their origin and the level of risk.