Robinhood was accused of a $2 million money laundering scheme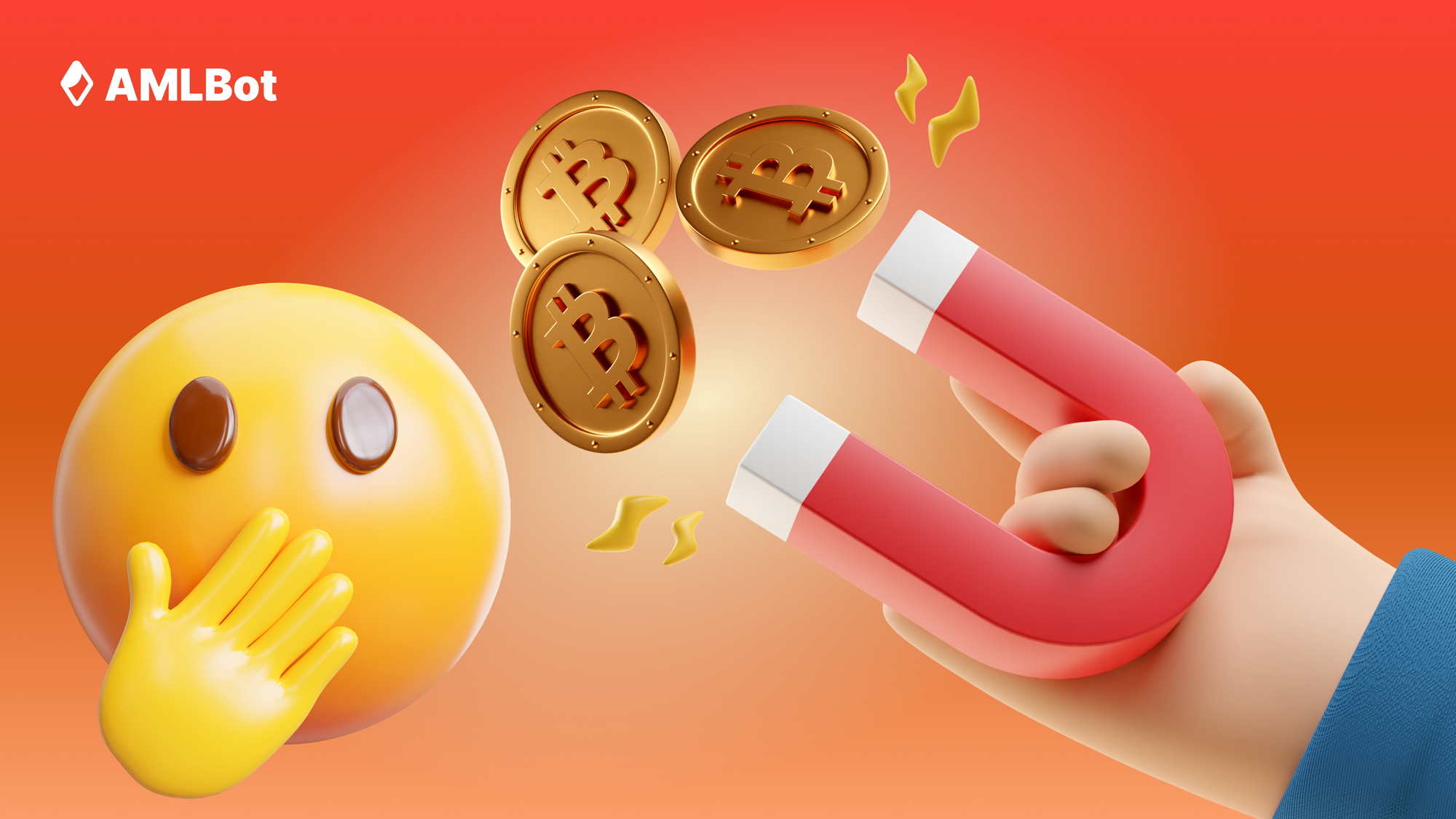 Life imitates art and other latest crypto news up to 5 August
Retailers are Willing to Accept Crypto, Robinhood is Accused of Money Laundering, and Russian Civilians are Funding Their Army Using Cryptocurrencies
Retailers have finally accepted the constantly rising popularity of crypto and are preparing to establish it as a payment option. Binance continues its expansion and discusses partnerships with the governments of various countries. Robinhood platform follows the pattern of "Robin Hood" myths, while Russians fund their army with crypto.
Read the latest news from across the Crypto World in our weekly digest.
Nearly 75% of retailers plan to accept cryptocurrency payments within two years
The crypto world continues to expand. There is no question about adoption, but will cryptos be as popular as cash? Still, it is a matter of time before crypto becomes usable by most businesses and individuals.
This June, Deloitte posted a new survey with the boastful name "Merchants getting ready for crypto." They polled 2,000 senior executives from the retail industry, representing a range of subsectors of products used in everyday life. These include electronics, home appliances, food, beverage, transportation, and cosmetics.
Retailers said that when they see broad consumer interest in stablecoins, they will be ready to enroll it as a payment option. Users should be prepared that sellers may prefer to use only stablecoins, not unpredictable crypto coins like Ethereum or Bitcoin. This strategy is less risky for retailers, so they can accept digital currency without the risk of getting bankrupt.
Binance CEO highlights the importance of significant market liquidity, discussing crypto regulation
Changpeng Zhao, the CEO of Binance, believes that nation-specific crypto markets could leave the shortcomings to all involved parties. He said that liquidity is an essential feature of the crypto market. He also noted that national-regulated crypto exchanges destroy this characteristic of the industry. It makes crypto less accessible for trade, a factor that may lead to increased levels of volatility and market manipulation.
In an earlier post, he explained that Binance is currently present in more than 180 countries because he wants to create a high-liquid exchange that operates without borders or boundaries.
Binance has been discussing educational and infrastructural development partnerships with various nations for months. This spring, Changpeng Zhao met Kazakhstan's President to sign a deal to develop crypto legislative policies and guidelines for residents. He also hosted the blockchain economy conference in Istanbul, Turkey.
We will see the winner of the "Regulators vs. Free Market" race in the next 2-4 years. What are your thoughts about it? Who has more chances to win?
NY regulators fined Robinhood Crypto $30 million for violating AML and cybersecurity regulations
The New York Department of Financial Services (NYDFS) fined the Robinhood Crypto platform $30 million. They said that digital currency trading platform uses their exchange to violate anti-money laundering and cybersecurity regulations.
Crypto bloggers say that we are witnessing a "life imitates art." situation. In older myths, Robin Hood was accused for similar reasons. Today, history is repeating itself, but in a more modern setting.
Adrienne Harris, the NYDFS Superintendent said: "As its business grew, Robinhood Crypto failed to invest the proper resources and attention to develop and maintain a culture of compliance — a failure that resulted in significant violations of the Department's anti-money laundering and cybersecurity regulations. DFS will continue to investigate and take action when any licensee violates the law or the Department's regulations, which are critical to protecting consumers and ensuring the safety and soundness of the institutions."
The NYDFS claims that Robinhood violated the four vital regulations. That is why they do not have another option but to penalize the platform.
$2 Million and Counting: How Dozens of Pro-Russian Groups Are Using Cryptocurrency Donations to Fund the War in Ukraine
Sanctions have worked. Now russia can't use most international bank services. However, they can still use crypto to fund the war. Chainalysis released a new survey on how war supporters in russia can finance their army to continue the war.
The service has already identified 50+ organizations, collectively receiving more than $2 million in cryptocurrency.
A massive portion of said funds was used to equip paramilitary groups, finance pro-Russian propaganda sites, and purchase military equipment.
Solana Ecosystem Hacked And Loses Over $580 Million From Private Wallets
Solana blockchain platform recently came from a massive hacker attack. Criminals exploit the system and drain more than $550 million in cryptocurrency from the user's private wallet.Hackers penetrate 8000+ Solana wallets and send money to four individual wallets outside the service. Solana's Chief Officers ask users to unlink their wallets from the platform and all related sites. Read more in our new investigation.
OneСoin Scam Led to Billions of Losses: Brief History of the Biggest Scam of the Decade
As we always say, the crypto industry is a favorite place not only for techno geeks but scammers as well. OneCoin project is one of the most infamous scams of the last decade.
Its history started in 2014 in a southeastern European country called Bulgaria. Ruja Ignatova and Sebastian Greenwood found this project and claimed as the most innovative project that would outstrip Bitcoin as a breakthrough cryptocurrency. And OneCoin promises a lot: safe transactions, ease of use, low commissions, etc.
But in reality, OneCoin become a classic MLM scheme that attracted thousands of users to invest in the project. Ruja even appeared at the Webley Stadium in front of 90 000 people in 2016. It was the peak of OneCoin's popularity.But in 2017 everything begins to crumble. Read more about the OneCoin scam downfall in our unique investigation: OneCoin Scam – The Takeaway
The Self-Proclaimed "World's Most Secure Exchange" Lost $5 Million Under Hackers' Attack
ZB.com came under attack from a group of hackers last week. One of the most famous Asian exchanges was attacked and got lighter by an estimated $4.8 million worth of cryptocurrencies, or 2,224 Ether, to be precise.Hackers used common mixing traces practice. Read how we find hackers' wallets with AMLBot: $5 Million Drained From ZB.com – The Self-Proclaimed "World's Most Secure Exchange"
Scam Coins Chronicles — How Scammers Can "Play Big"
In our new investigation called "Fantastic Scam Chronicles," we gather the four most devious scam projects of the last 3-5 years. It includes Thodes, OneCoin PudgyPenguins, and the infamous SquidGame Token. These four horsemen of the crypto apocalypse caused big stirs in their time.
Read about them today, so you won't get scammed by the services with similar plots tomorrow!