Why Do Traders Need AML?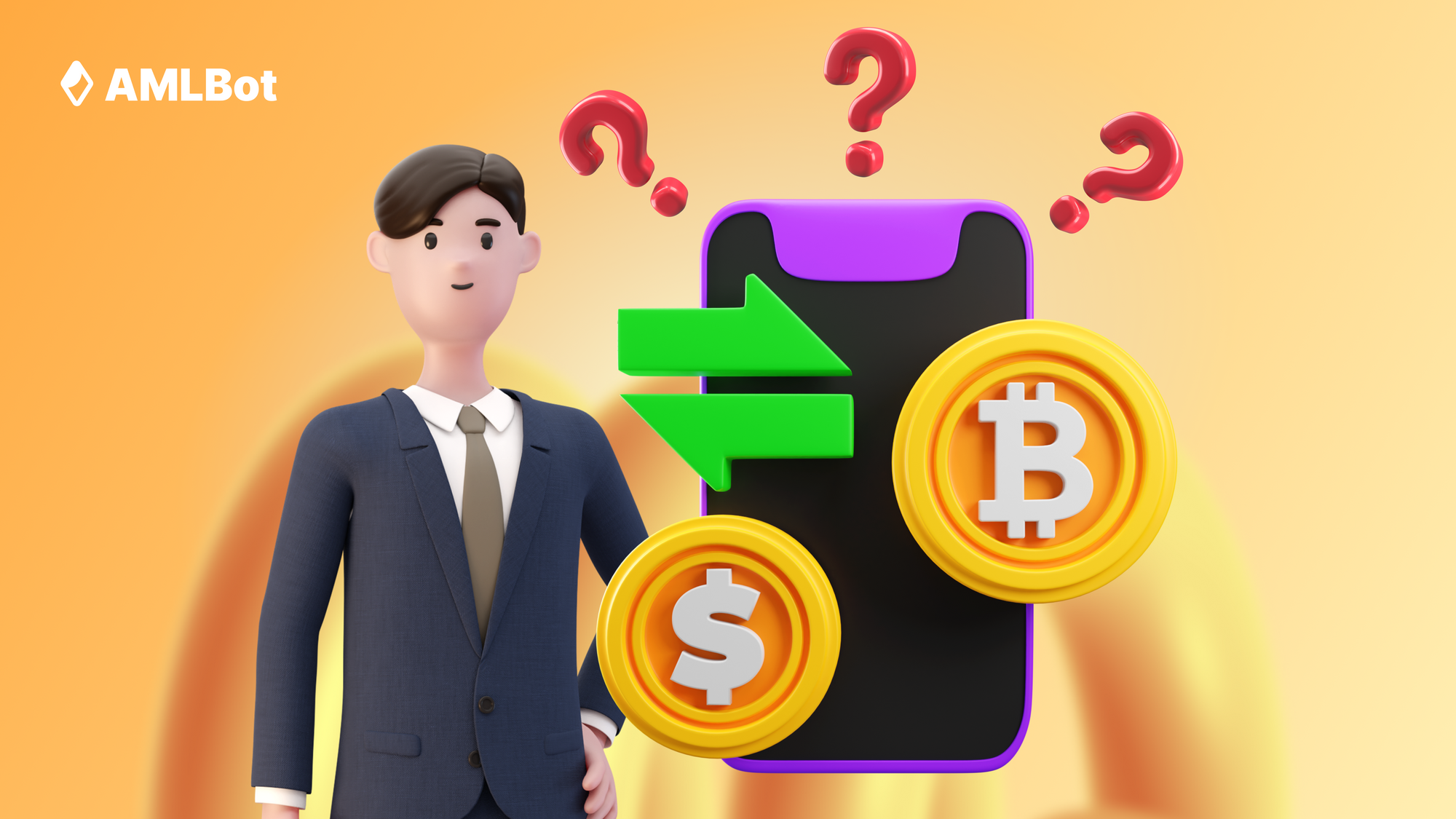 The Problem
In the modern world, money and assets are in priority. To achieve maximum well-being, people often go in search of additional or passive income. One of the most popular ways to increase your social level in our time is trading. Therefore, it is no wonder that companies involved in learning in trading or assets management have no end to clients. Every day, dozens of similar services and platforms appear and receive thousands of requests.
One such service is WHITELIST PTE. LTD, which came to us with a very specific request on how to avoid blocking assets if users transfer them.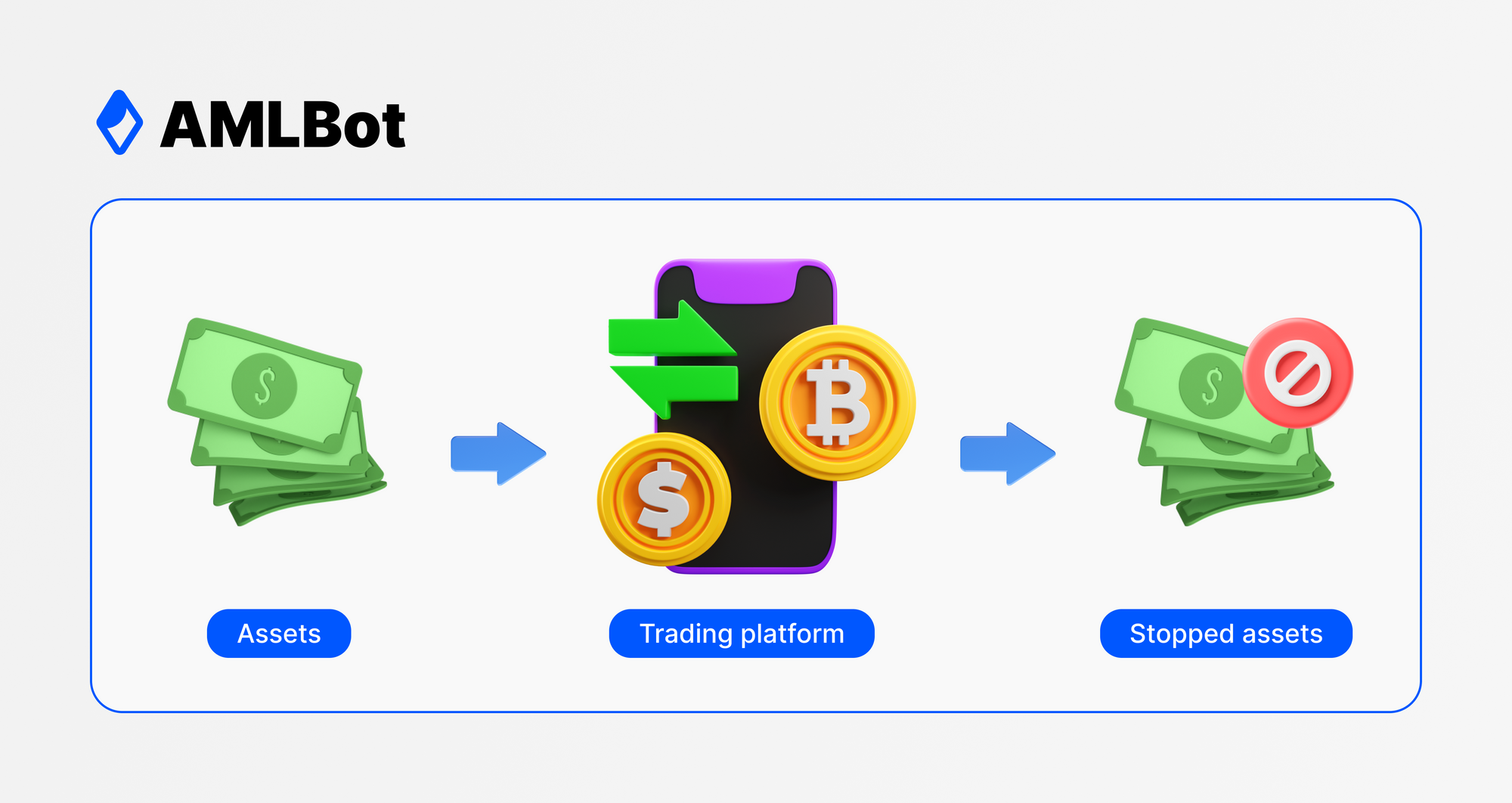 As a trading platform and trading school, they receive a lot of incoming payments. And it is not a secret for anyone that all the work of traders takes place on exchanges. Our clients faced a very unpleasant situation, as the assets transferred to them were sent to the exchange in order to continue working with them. However, these assets were immediately placed on hold. After lengthy investigations, we found out that among the funds transferred to the exchange were funds that WHITELIST PTE. LTD has received from clients, and the origin of these funds raised a lot of questions from the exchange.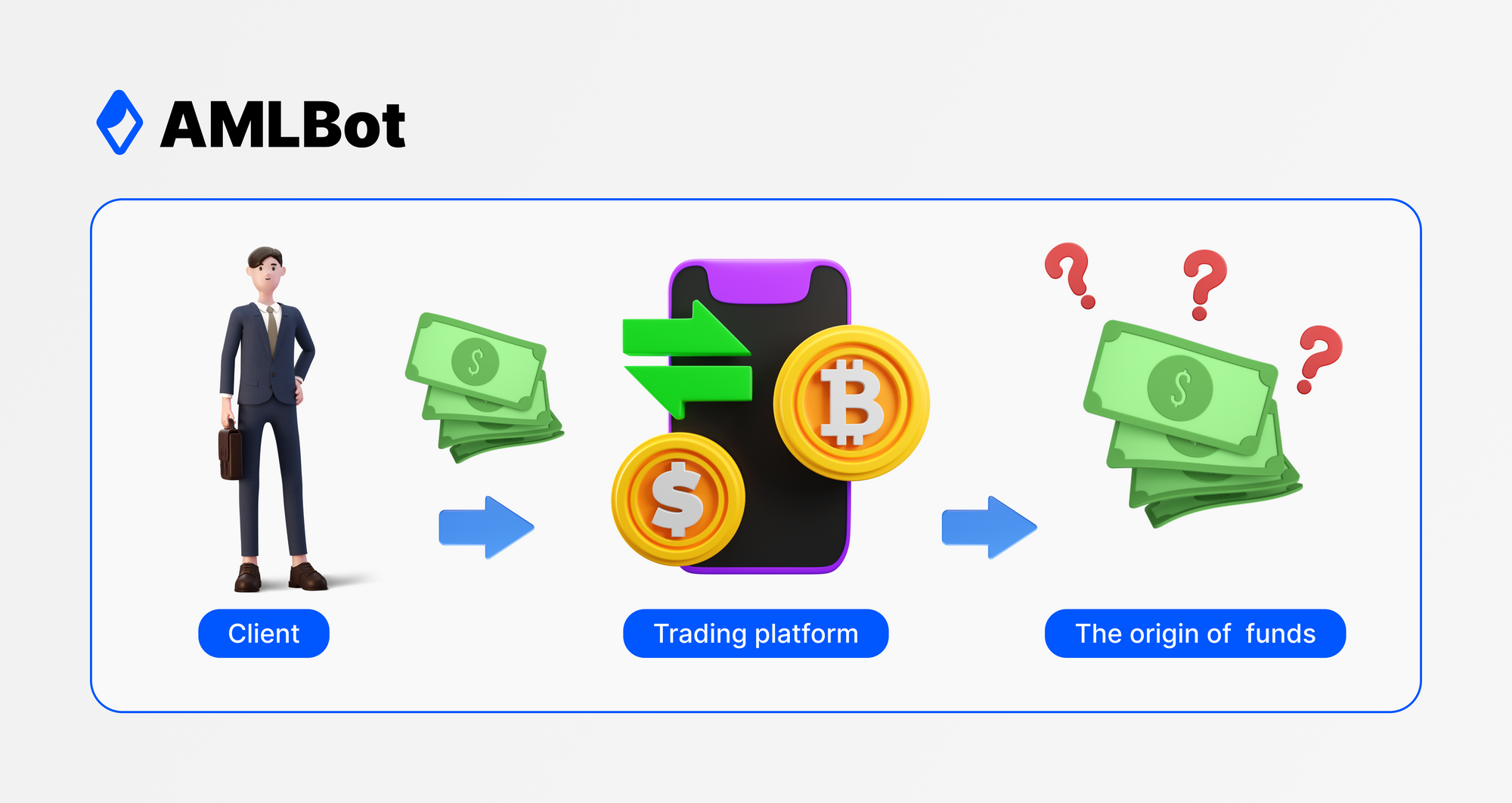 They have solved that situation, but what about the future?
The Solution
WHITELIST PTE. LTD has entered into a partnership with AMLBot whereby they order AML checks and can check all their clients, students and users. This gave them the opportunity to secure their business and avoid similar situations in the future. The company checks all incoming payments and can safely send funds to various exchanges and its clients without fear of dirty funds involved in money laundering, the shadow economy, the dark market and similar "dirty" areas.
We helped the company create a buffer wallet, to which funds are received and where they are verified. Also, WHITELIST PTE. LTDs can request in advance the address of the wallet from which their clients plan to send funds and check them before sending.
In addition to security, confidence and peace of mind, this allows our partners to refer to our security service, post information on their resources that security is guaranteed by AMLBot and guarantee their customers of the pure origin of funds, which increases the level of trust many times over, creating a noticeable advantage over competitors and as a result increases the number of customers.
The Conclusion
Our team is currently collaborating with a very large number of projects and services from various fields of activity. Contact us with any questions and we will definitely find a solution to the problem specifically for your request. Over the last 5 years of work, we have worked out a variety of cases and tasks, so we can definitely provide you with a ready-made and time-tested solution for your task.