The Ethereum Merge, the End of Terra Labs and a Prank that Worth $100K+, and Other Latest Crypto News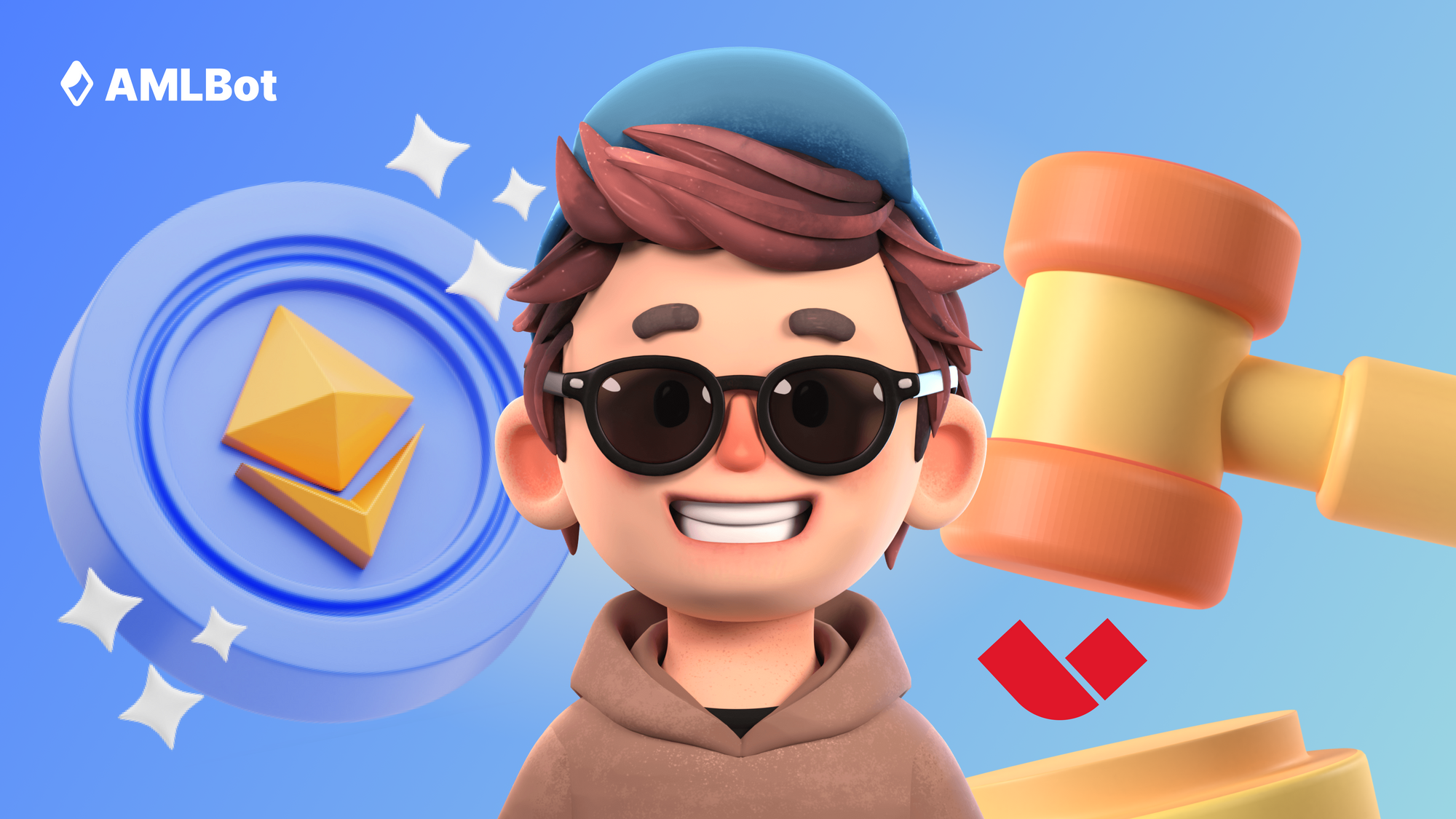 The main crypto news of September 2022 — The Ethereum Merge is officially over. That means that this digital currency has become even more scalable and safe. Eco activists are celebrating too, because it will reduce the energy consumption of one of the biggest chains in the world.

But this week also had some other good news: Dubai's officials granted approval for Blockchain.com, South Korean officials want to invalidate Do Kwon's passport (co-founder of Terra Labs), and the US authorities want to sue him for his illegal activities.

And don't believe the hype! One of the ex-fans of Terra Labs, blogger FatManTerra, shows how influencers can easily raise money via fake schemes. Read the weekly digest to find even more interesting details.  

The Ethereum Merge is over: will it open a new era for this blockchain?
Ethereum, the second most popular crypto and the most popular crypto platform, has successfully upgraded its software architecture from the Proof-of-Work to the Proof-of-Stake algorithm. This upgrade is often called "the Merge", because it opens a lot of new doors for everyone who owns Ethereum-based crypto.

The potential payoff is quite stunning. Ethereum should consume up to 99.5% less energy. Crypto fellas are joking that it would be similar to "Finland has suddenly shut off its power grid". And considering the popularity of this chain, it's not so far from the truth.

The new update will make the $60 billion ecosystem of the cryptocurrency even more scalable and secure. Yes, it applied even to NFTs, marketplaces, exchanges, and other apps. The price of ETH – whose current market value is near $200 billion – was largely flat after the Merge. And this is a good sign, which means that people believe in a good outcome of this update. People still believe in Ethereum.

It was a risky and complex task. Before this Merge, no one had ever tried this maneuver on such a massive platform. But everything turned out fine. So, this cryptocurrency will be even faster and more efficient, which makes this digital currency even more mass-appealing.
A prank that has gone too far: Crypto influencer raises $100K in a fake investment scheme
Crypto blogger FatManTerra claims to have gathered $100,000+ worth of Bitcoin from various investors in a scheme later revealed as a fake and a scam. He said that he wanted to teach people that they need to investigate projects that they want to invest in. He wanted to show that you don't need to blindly follow the influencer's advice, because it could be a scam.

His account is mainly known for being a former Terra supporter, who now openly speaks against it. Two weeks ago, the blogger told his 100K+ audience that he had "received access to a high-yield BTC farm" by an unnamed fund. And anyone who won't use this farming opportunity should feel free to text him.

This post received many negative responses, but he still managed to raise $100K in BTC in less than two hours. A few days later, he posted the thread and revealed this scheme, telling his followers that they need to check and verify every detail of a promising investment opportunity. Otherwise, they will lose even more money.

He also claimed that he refunded all the money to the senders. And this story should be a big lesson to them, because real scammers won't send back even a penny.
Dubai finally approves Blockchain.com
Dubai's Virtual Assets Regulatory Authority (VARA) finally reported an approval message about the Blockchain wallet and cryptocurrency exchange platform Blockchain.com.
From now on, Blockchain.com is allowed to open its office in Dubai. This company already has several offices in Europe, Singapore, and the Americas. So, we may consider this step as proof of Bitcoin expansion.
FTX's Bankman-Fried Optimistic on Crypto Regulation
Sam Bankman-Fried, CEO of crypto exchange FTX, is optimistic about the US regulatory framework for digital assets. He also said that he has been going to Washington D.C once every 2-3 weeks for the last 12-14 months to help the authorities build a fair regulatory framework for various digital assets.
He was so scared that lawmakers wouldn't stick to his recommendations and build on strict laws. But now, when they release new bills, he is optimistic about changes. Mr. Bankman-Fried hopes that authorities will bring even more customer protection with the clarity for industry. It will allow using crypto in ordinary life, buying groceries, paying bills, and owning a property from digital coin usage. New regulations also could allow the use of blockchain and digital currency on the stock market.
South Korea Reportedly Looking to invalidate Do Kwon's (co-founder of Terra) Passport
According to the local South Korean press reports, the country's ministry of foreign affairs is looking to invalidate Do Kwon's passport. He is a co-founder of the infamous Terra Labs fintech firm that scammed its investors for billions of dollars ( $40+ billion, to be exact).

On Wednesday, September 14, 2022, Bitcoin News reported that South Korean authorities issued a warrant for Kwon's arrest. Mr. Kwon is also accused of other various shady acts like cashing out $2.7 billion.

In addition to the Asian probes, the U.S. Securities and Exchange Commission (SEC) is also investigating Mr. Kwon's legacy. They already posted a full-scale report of this situation in June.

How to Keep Your Crypto Safe from Hacks – Five Tips from the Experts at AMLBot
This weekly digest showed that you should not blindly believe even the most trustworthy influencer. But how to save your crypto from other types of hacks? This week, we released the guide on keeping yourself safe in the ever-changing crypto world.
Stick to our 5 easy recommendations, and you can be sure of the safety of your crypto wallet.

How AMLBot Helped Increase the Revenue of an Exchange: Case Study

Our AML tool helps keep money safe not only for the end-users but also for companies. Today, we want to share our new case study on how our bot helped increase the revenue of a crypto exchange. This is why you should play safe and see how it helps you and your business become even more profitable daily.