Crypto Alerts: What are they and which to choose?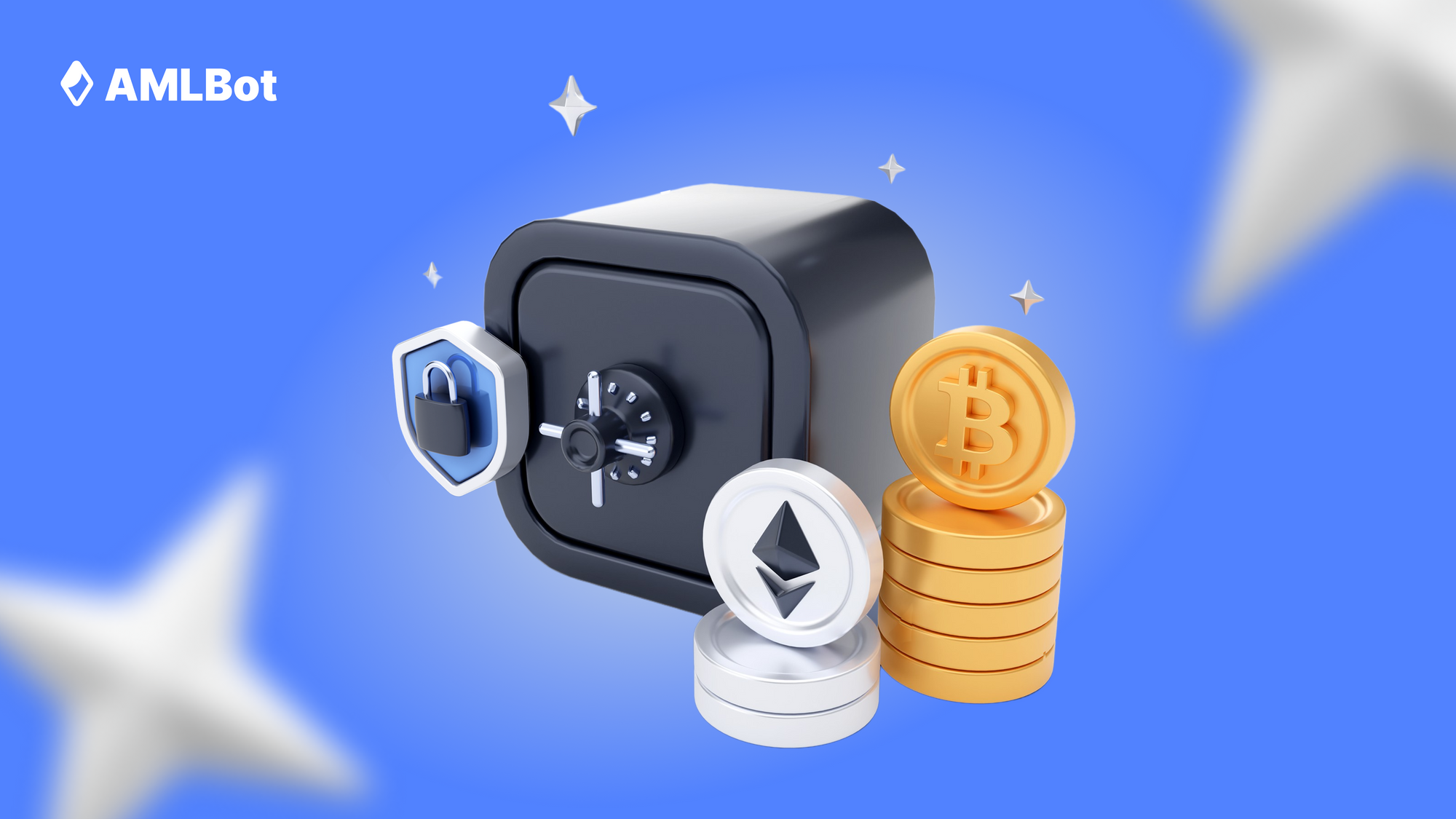 Despite the growing popularity of cryptocurrencies and blockchain, investors often face challenges that are not typical within the traditional economy. Trend uncertainty, volatility, and price fluctuation prevent many players from making long-term investments in BTC, Ethereum, and other popular cryptocurrencies. Robust price changes make the area of cryptocurrencies a second-rate source of investments, and deprives a number of users from making money on crypto exchanges and swaps.
That is why you need to constantly monitor any price changes that occur on the market not to lose your investments. However, there is a way to be aware of all market changes on time — just set the alert, and we will help you with it.
What are the crypto alerts?
Crypto alerts are the type of alerts that help you to follow any price changes, trends, or events in the world of crypto. It allows you to give up constant monitoring of the price changes, and receive notifications immediately, as soon as there are any changes. Instead of inseparable life from the screen of a phone or computer in anticipation of a price change, you can just put a notification on when BTC falls or grows.
How to get alerts on cryptocurrency?
You can apply price alerts via several different formats, like getting them on Telegram, Slack, Discord, email, any other messenger, or having the pushing notifications.
Today we will discuss how to set them and which alerts are the most widespread in use.
Why do you need the cryptocurrency alert?
It helps you to manage your time investments. What is more, if you own a big variety of investments, it is essential to follow the potential losses regarding each asset. However, it would be hard if you do it manually. Try crypto alerts to receive notifications!
You can become a more successful trader. Trading requires a quick reaction to market changes. The main rule in trading is the need to buy at a low price and sell at a high. Getting price notifications may help you to notify when there is time to sell or buy BTC. There are some price alerts that will notify you if the price experiences red or green "candles".
For trading, it is also vital to predict the potential prices of cryptocurrencies. And that is where price alerts can also help. Along with price changes, you can receive notifications about potential prices or new coin entrants, which will help you to make more accurate forecasts for trading operations.
It protects your investments in case of unforeseen price changes that can lead to huge losses. It is better to be warned of various potential threats than to get huge disappointments later. Moreover, the faster you can learn about the risk of a price drop, the faster you can react and move your investment.
Finally, price alerts allow you to keep track of the profitability of your investments, notifying you about any profits and losses. Getting notified about BTC or ETH price changes makes you a more competitive player on the market.
What do crypto alerts track?
Depending on the type of the apps or exchanges, this type of prive alerts usually notify you about some price changes (such as support and resistance levels), market volume, or market capitalization. These indicators are considered the most essential ones for conducting market analysis and efficient trading.
You will receive notification each time the chosen cryptocurrency appears at the level of the set  target value. However, some other factors also matter — and different alerts may create notifications on different indicators, such as week high, green or red candles, week lows, new coin listings, etc.
How to set crypto alerts?
There are different groups of pricealerts. They can be used by the cryptocurrency exchanges (such as Coinbase), by the network itself, or as an independent product that you obtain to get notifications. As the rule, the biggest exchanges always provide a user-friendly notification systems both for your browser and as independent apps. Let's have a quick look at some of the exchanges that support the alarming tools in the range of their services:
Coinbase cryptocurrency alerts
Coinbase, one of the most major crypto exchanges, provides the alerting tool on its mobile platform. For setting the alerts on your Coinbase account, you will need to go to Settings > Notifications > Price Alerts. With the help of this alert, you can only check the notifications on your mobile app, or push notifications on your smartphone. The app will show the price changes of any cryptocurrency available on the exchange platform.
Binance cryptocurrency alerts
Binance is among the most huge exchanges on the crypto market, and also claims to be the most user-friendly notification system. Cryptocurrency price alerts on this exchange can be set with desktop or website apps. For setting this alert, you will need to open the trading pair page on your browser (such as BTC and USD), and then click the expansion icon. The system will auto-fill the information about the asset in the expansion tab.
Then you will need to choose the percentage buttons (up to 10%) of change. You will receive notifications if any of them are detected. The exchange also provides the function of sending email notifications about price changes (with the app version). You can buy the Binance alert system in your web store.
Kraken alerts
Kraken crypto exchange provides a notifying system for three categories: price, volume, and technical analysis of the market. It provides push notifications with sound; or via SMS and email. As some other exchanges (like Binance), the Kraken price alerts can be installed directly in your browser. To get notified about some details on price changes, you should be authorized on the Kraken platform.
There are also some independent tools and bots that can help you with following your investments' prices and BTC drops. One of them is the Cryptocurrency Alerting project, which has a wide range of assets' prices to be followed, as well as stock exchanges (and their coin listings). This app is one of the most discussed and trusted ones when it comes to the most popular sources for alerting. It provides alerts via Email, SMS, push notifications, phone calls, browser notifications, Webhook, Slack, Telegram, or Discord message.
There are also a variety of exchanges that the app needs to follow, as well as the currency in which the price of the selected asset will be displayed (supporting USD, EUR, and many others). The interface of the web tool is quite usable, and it provides three tariff plans: the first is free and the simplest, the other two are paid and offer more sophisticated tools. You can also set 3 alerts for free, if more — you should pay $4 per month and 20 alerts, and $20 for 120.
The crypto alerts are also provided by CoinCodex. It is a web platform that allows setting the BTC price alerts and receiving notifications about its changes via email, or the app. In this tool, you just have to set the price of a cryptocurrency, add a note, and set the alert.
CoinTrendz is also one of the similar websites. Here you can have your notifications through Telegram and email. It provides three types of alerting: market volume, cryptocurrencies' price, and capitalization. However, it only supports Bittrex as its main exchange platform.
Free bitcoin alerts
CoinWink is a web platform that allows you to set the alarm even without having an account, but you will receive them via email only. Any other alerts modifications will require registration. The interface and functionality of the website are quite plain, but that is the advantage.
It allows monitoring prices by a number of fiat and cryptocurrencies, BTC and ETH. The list of cryptocurrencies is also extensive. What is more, unlike many price alerts, CoinWink supports a pair of private cryptocurrencies: XMR and ZEN.
CoinStats is a tool that not only tracks the BTC prices but also collects the latest news in the world of crypto and other features. The program offers two modes of interaction: Automatic and Custom.
The Automatic one moderates the price alerts on the low, medium, or high level (the system defines those levels automatically). The Custom mode allows you to choose this target level by your choice. not automatically. If you buy the Premium account on this app allows you to receive regular market analysis and user statistics.
The Coindera pricing tool allows you to track crypto prices by choosing the exchange where you want to monitor your asset (more than 30 exchanges available). The web platform will send you notifications for any changes in average, low, or high prices using the Pushover, Telegram messengers, email, or SMS.
However, you will have only 5 active price alerts available if you choose the starter pack. The Premium account (which costs $10 per one month) will allow you to receive alerts on the percentage change, and daily updates.
CoinMarketCap is not only the most usable website for receiving price alerts on cryptocurrency prices, history, or market capitalization ratings. It also provides the opportunity to receive daily notifications or get the alarm each time there is a price change. That is why CoinMarketCap is a great source for any player in the world of crypto — both the newcomers and true professionals.
The tool provides only the opportunity to keep track of the price. However, you can also quickly compare different asset classes, and a lot of other useful information, such as news, daily updates, articles, etc. The best thing to start with!
Bitcoin alerts — how to get alerts when bitcoin drops?
Some crypto networks can also provide notifications for their users, but this system is a little bit different from the ones discussed above. For example, the 0.3.10 versions of BTC provided the alert system, which notifies the clients about some critical changes or vulnerabilities in the network. It is like a broadcasting system, where all the members receive the message about the potential risk or if something goes wrong. In most current versions of the BTC network, the alert system is removed. Instead of that, BTC goes into safe mode.
Conclusion
In this article, we examined why it would be useful for every crypto fan to use notifications, which programs are the most popular, their pros and cons. Using price alerts should be a tool in the arsenal of every professional trader or even a beginner who is just starting to invest in digital currency.
With the crypto alerts, you can become more aware of trends in both market volume and prices for those assets with which you want to make profit with. Of course, large fluctuations in price still remain, but notifications (not depending on where — on the phone, desktop computer, Android or iPhone) always remain a swami in case you need to warn about changes. At the very least, it will help you to react quickly and buy or sell a trading unit.
Crypto alerts can allow you to become a more successful trader by providing tools for price tracking and market analysis. It doesn't matter if you use notifications through a separate program or on your favorite exchanges, choose the simplest and most functional interface and alert system.