Introducing New AMLBot: An Evolution of The Brand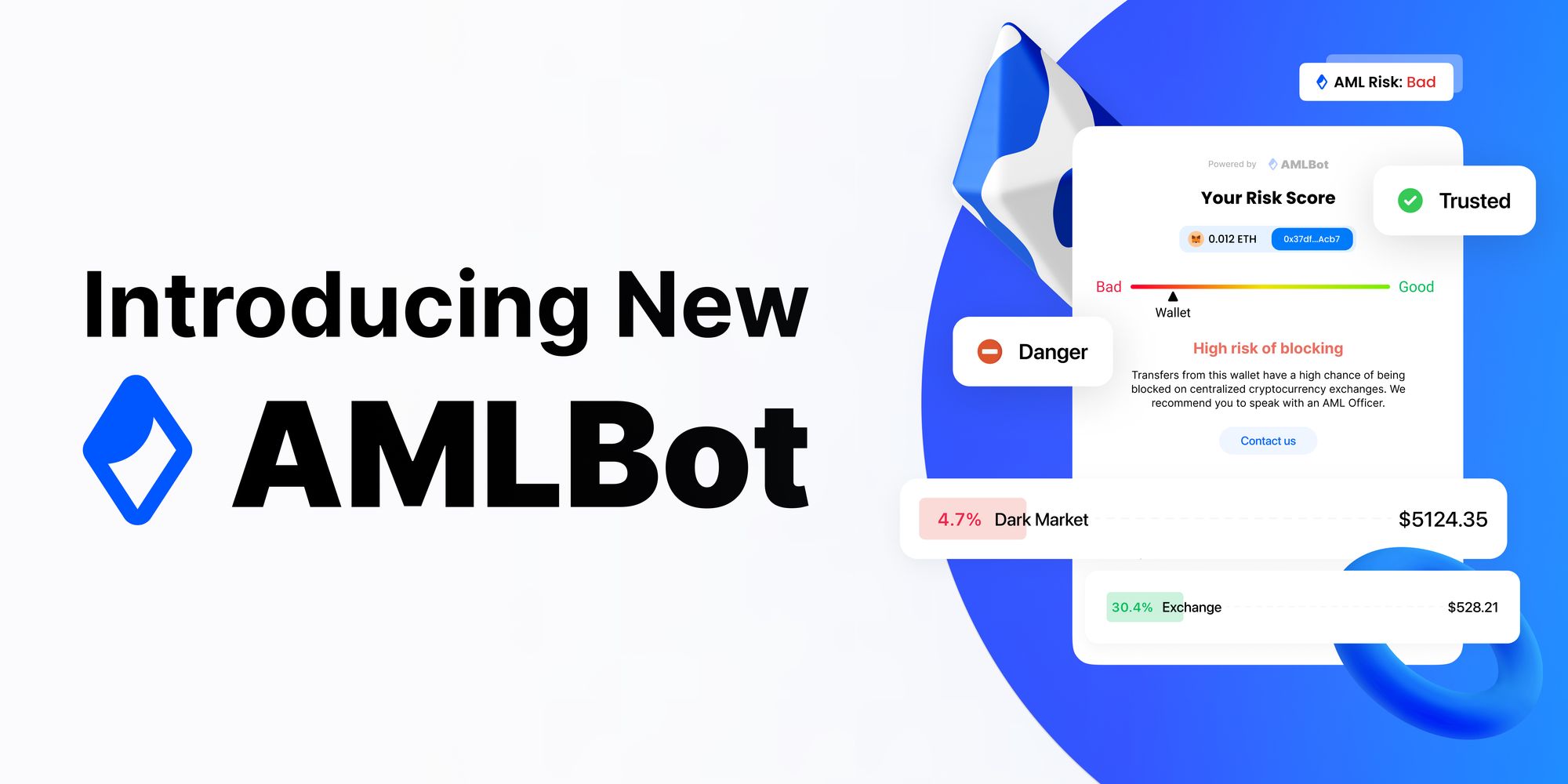 Introduction
Three years back, when we assembled the team, we had the vision to position ourselves as an ambitious and competitive project that would make compliance services available to everyone, and that would be serving top-quality innovative projects.
After a successful launch, we have attracted thousands of users from the crypto community that have now been finally able to conduct a screening of their crypto wallet and identify whether their funds are clean. A service that has until then been available only to cryptocurrency service providers.
And we've closed partnerships with leading crypto/blockchain projects that utilize our services in order to protect their application from malicious actors or allow their users to experience the power of crypto wallet screening.
Looking back and seeing our journey so far, we can't help but feel proud and grateful for what we've accomplished together.
Today, we're excited to reveal our new visual identity, which represents a culmination of tremendous progress while also beginning a new era to meet all upcoming challenges and demands.
---
New Logo
We started with a brief to create a logo that would better represent and symbolize the whole line of AMLBot's products.
The prior version combined our acronym along with the stripes of all risk score categories - Danger, Suspicious, and Trusted.
The current logo emphasizes a diamond, indicating the rarity and purity of cryptocurrencies without an illicit history.

---
New Typeface & Color System
Since the beginning, brand recognizability and multi-language scalability have been crucial parts of our design process.
After a lot of testing, we've settled on the Inter typeface for its modern look and unique properties. And we've upgraded our color palette to bring a fresh and secure feeling to the new brand.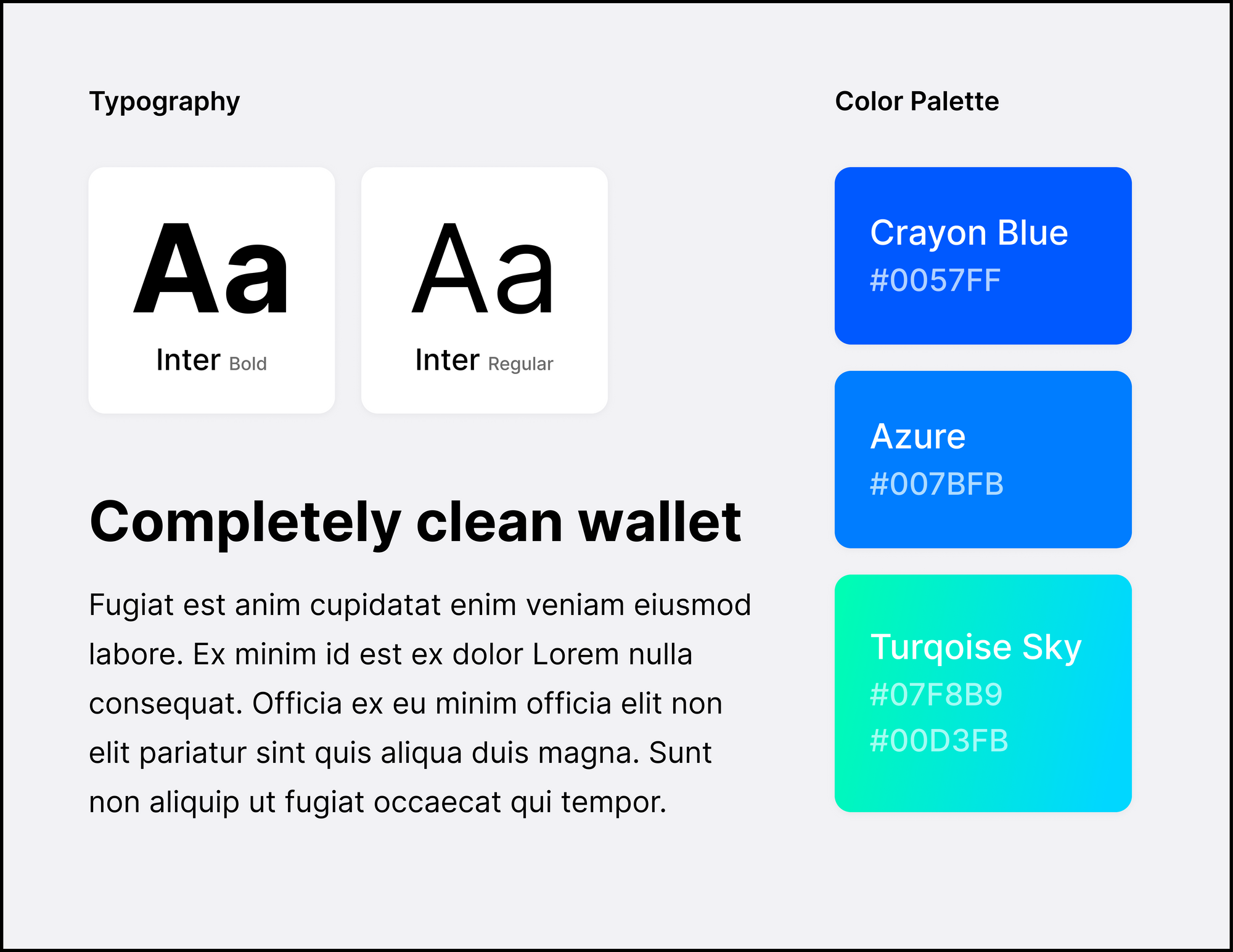 ---
New Website
Aesthetics aside, the new website design makes it very easy to understand what AMLBot is all about. AMLBot is no longer just about AML checks for consumers. Instead, AMLBot now offers services ranging from an easy-to-use interface for everyone, AML and KYC for businesses, or assistance with saving stolen crypto.
With the new website, you can quickly learn about the main advantages of AMLBot, its key services, and its uses.
We will be optimizing the website's content over the upcoming period once we get a couple of good nights of sleep.
Take a look through the website; we're excited to hear what you will think.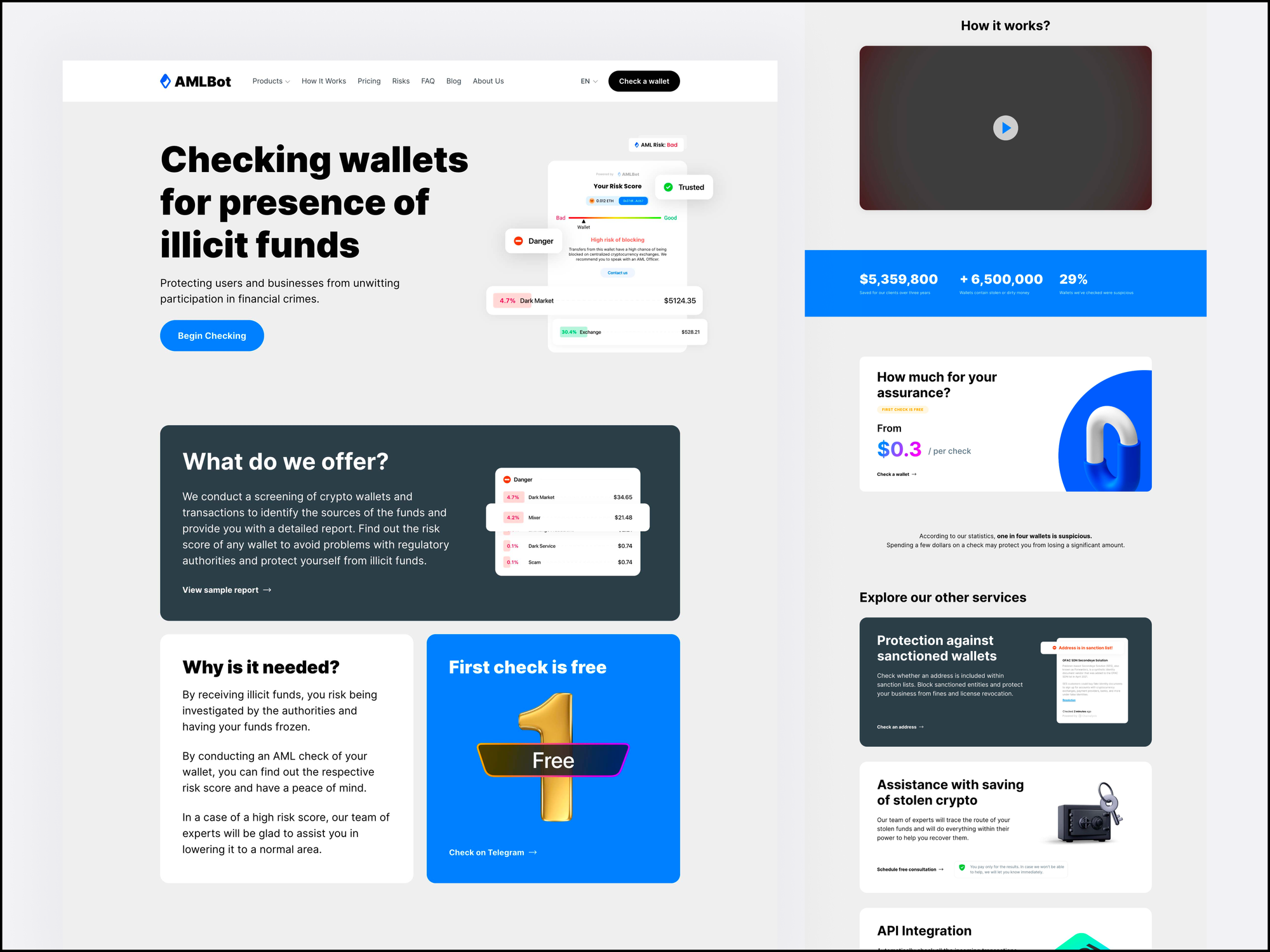 ---
New Web Application
Along with the new website comes a new web application that will soon be even more intuitive to use and show even more valuable information.
It is currently in development, and we plan to make it available to the public in the next couple of weeks.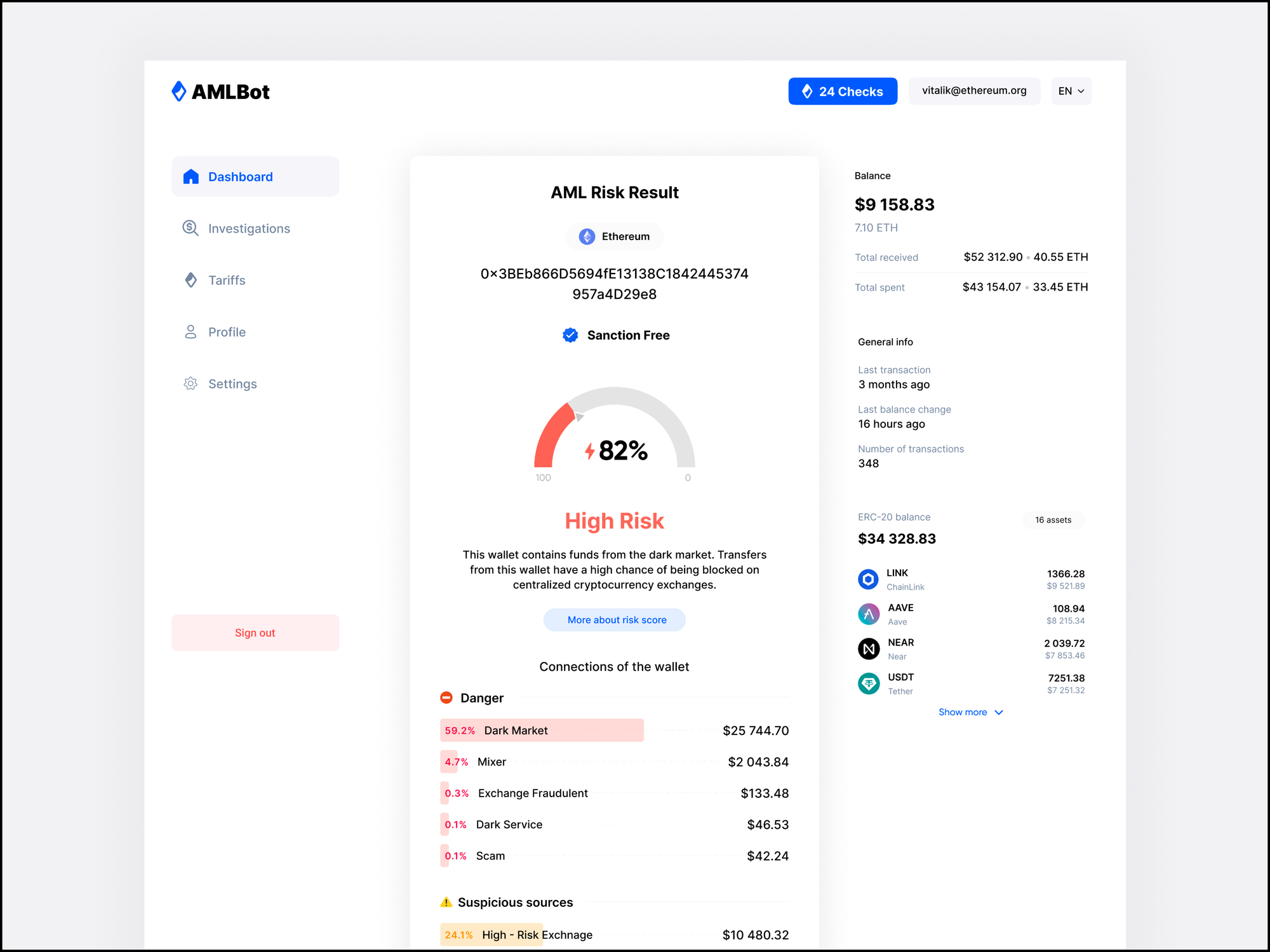 ---
New Blog
Last but not least, we've completely redesigned our new blog, the place for the latest news, product updates, and stories from the world of compliance, cryptocurrencies, and investing.
And we've created new thumbnails, both for old and new posts, which will now complement the title and description and no longer be just a mirror of it. We hope you like them and will continue to do so with future posts!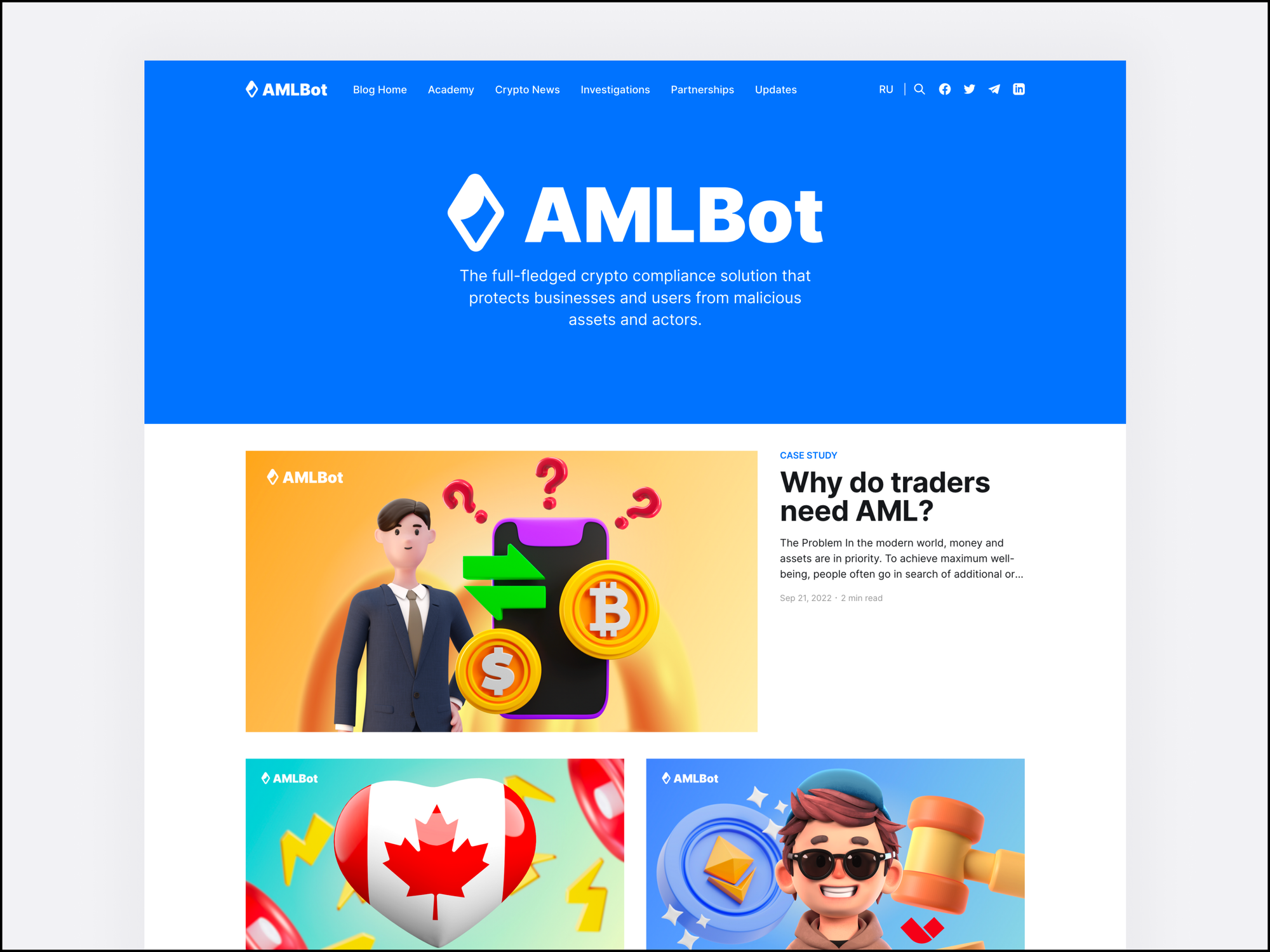 ---
New Look, Same Mission
Our visual brand is changing, but our core value of making compliance services available to everyone and serving top-quality innovative projects remains unchanged.
It has been a long journey to this point, and we would like to express our immense gratitude to all those who have given us their support, effort, knowledge, and time along the way.
Get ready for some amazing new services within the AMLBot ecosystem in weeks and months to come along with this exciting new update.
All of you as a community have made this possible, which is why this article is dedicated to you. So thank you, and as always, stay clean with AMLBot.